Well -- I drove the girl down to Janke's machine shop, and left her in very good hands to get her complete rebuild.
The only thing that will be left of her old self will be the block, crank, and head cores. Everything else will be new.
They'll also do a complete engine balance and drop the tranny for me to take to the tranny guy next week.
Here are some photos. Janke's is a highly regarded machine shop in business for 30 years, and usually does high end dragster, oval track, and other special engine jobs. He said that the guys in the shop were happy to be working on the T-Bird -- they appreciate the old girl.
Inside the shop: (Clean and neat -- I like that !!!!)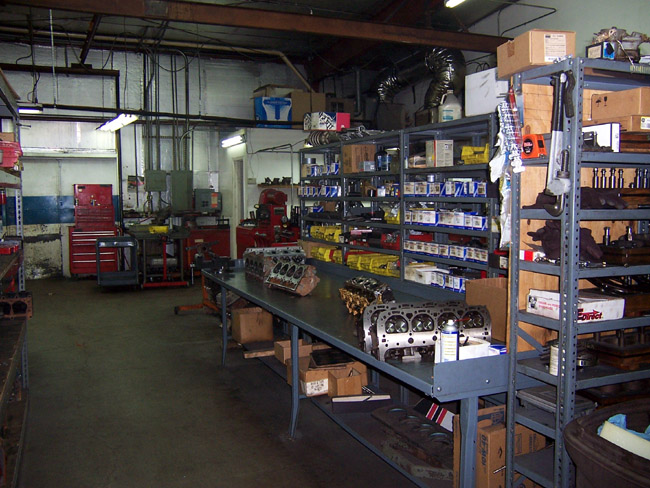 Here's one of their engines: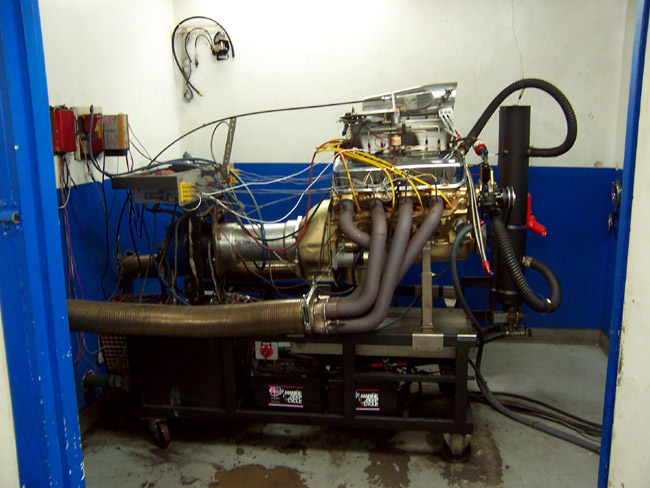 Here she is after they pulled her engine out --
Now this really scared the heck out of me --
Here is the 430 monster minus the extra stuff. BIG !!!!
A shot of the back shows how really WIDE the 430 is.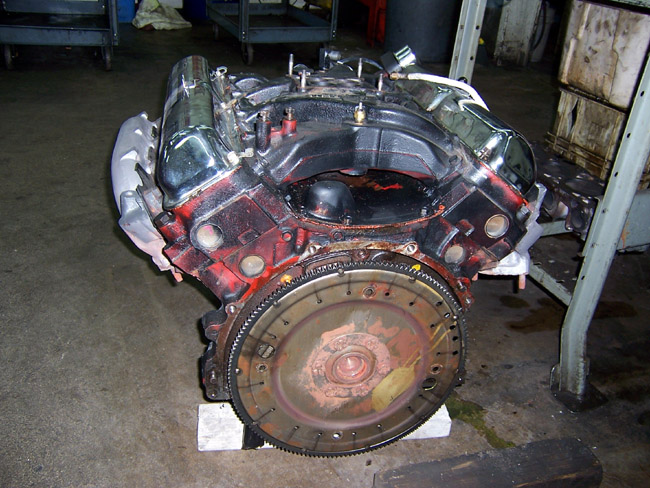 More photos will come after the teardown.