More rebuild photos -- Suspension and Tranny
Here are more photos during the 430 rebuild.
The suspension out -- notice the safety wire holding up the wheel hub, so that the brake lines don't have to be removed.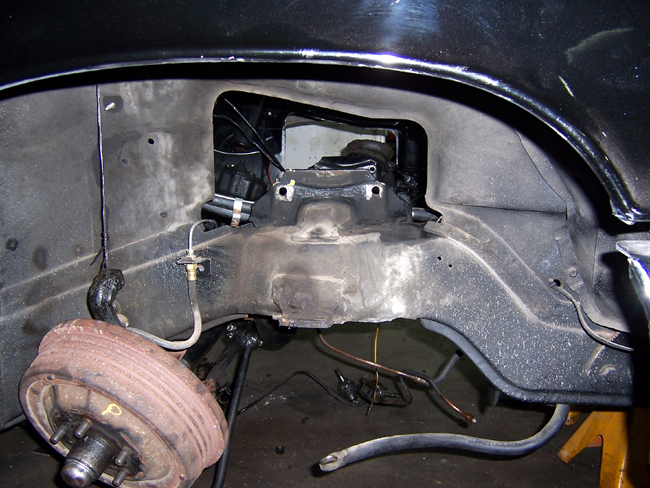 The front end parts ready for me to clean and paint: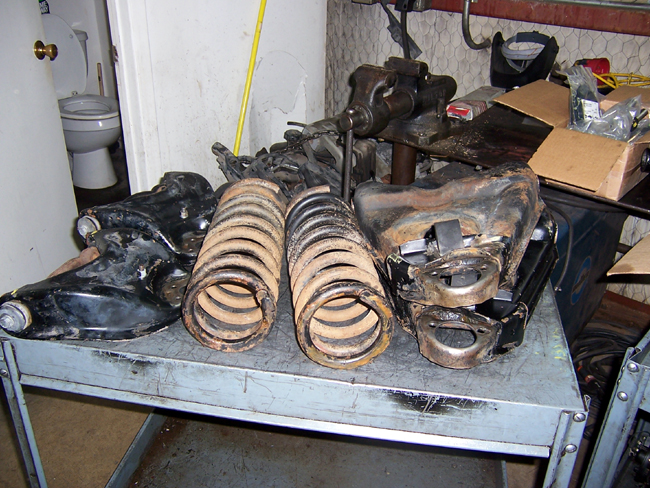 Front end parts after I cleaned, wire brushed and painted them. The springs have a purple stripe for 430 springs (height 15.5", and .710" thickness).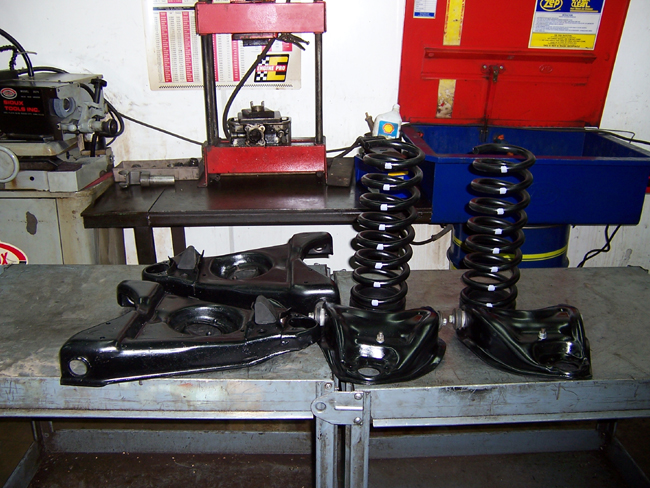 COM (PBB Large Case) Transmission back from the shop, and new Torque Converter in lower right. Ready for prep and paint.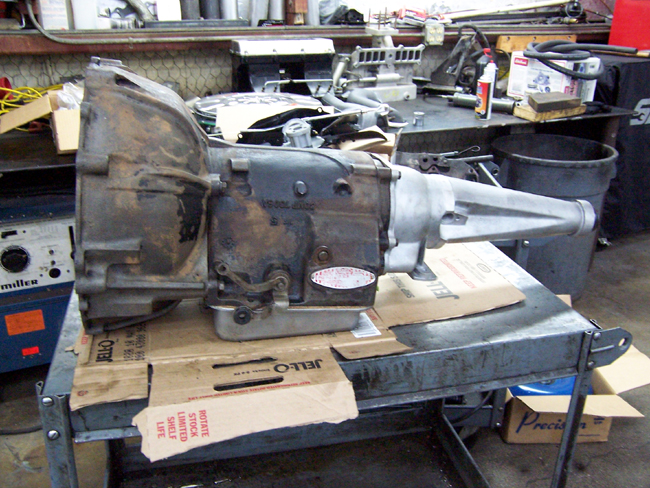 Photo after I preped and painted the tranny. Tailshaft is natural Aluminum, case sprayed with Cast Iron Finish, and bell housing is Black. (The Old Girl is going to love this
)
She's always had a whine in the rear axle during acceleration, so the rear axle is being competely torn down for a new Ring and Pinion, and all new bearings and seals.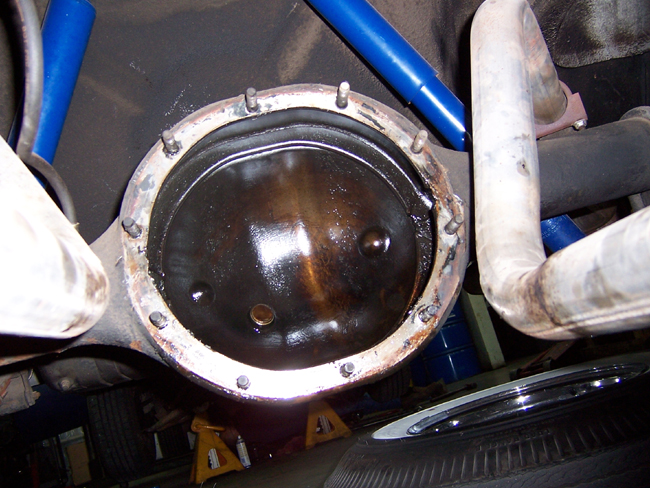 More Photos later.