I asked the Administrator if I could post this.
On the Lincolns, Continentals, and Thunderbirds they used window guides, or glides, but the things people call "rollers" really aren't supposed to roll.
The window mechanism uses arms that that have a pin with a groove at their base. This groove is just a latch for a spring-loaded clip that is suppose to snap into place when assembling the window to the mechanism. Each of the pins is snapped into a guide that is supposed to keep the window level as it rises and lowers. The reason they don't roll is that they are meant to put equal pressure on the sides of the tracks they glide on. The reason they to move at all is that the geometry of the lift mechanism changes and the lift points have to change location.
It might help if you knew what the inside of your door looks like. On the 'mid-50s Lincolns and Continentals, and many other Ford product the regulator used two glides to lift the window and a third as a moving pivot point. On the Mark II the devices were solid, non-rusting steel. The replacements were either hollow sheet-metal guides, or cheap plastic replacements. I just recently replaced the window glass on a friend's car. I told him to order new "rollers". Within a month of installation it was back in my shop. Both plastic rollers on the window tracks had worn so badly and were built so poorly that they both came through the track. I don't think the brass ones offered would last very long. They might if they rolled, but they don't. The groove in the pin is just for latching, nothing more.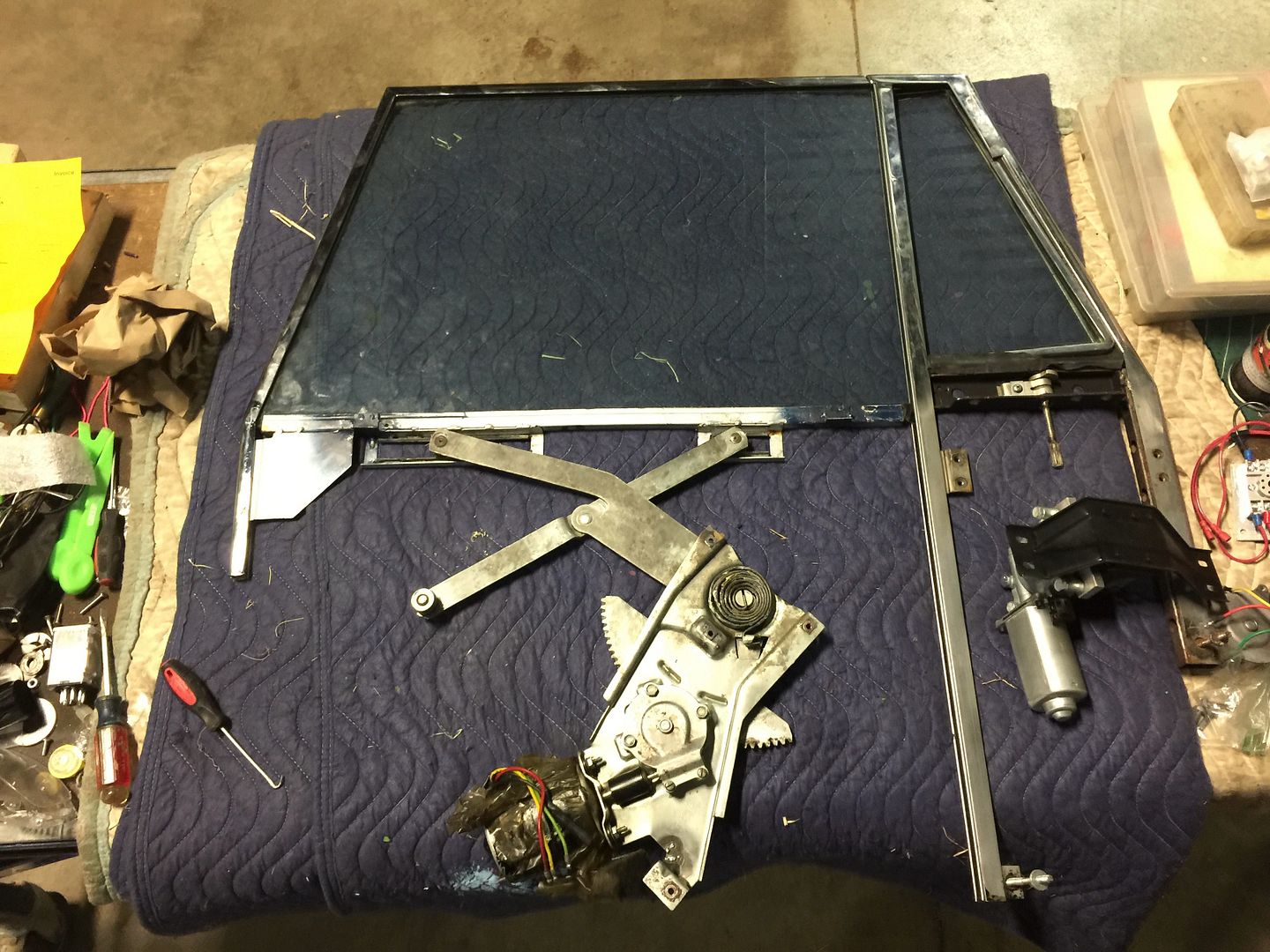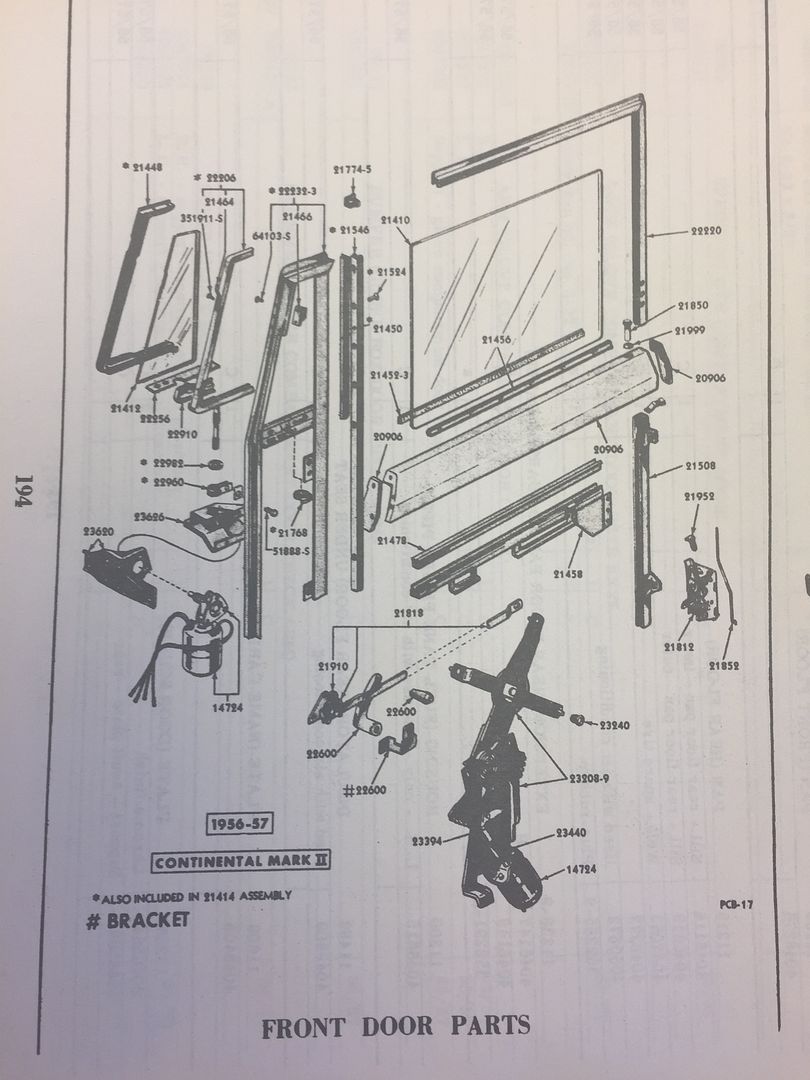 Fortunately, I had kept the originals from his 20,000 mile Mark II. When I saw how the plastic unit failed I understood why the originals hadn't. With lubrication steel will rub on steel just fine, but less than perfect surfaces will grind plastic to a pulp. The plastic units were poorly designed, with no substance to keep it in place. I cleaned up his old parts, reassembled the original metal guides and everything works perfectly.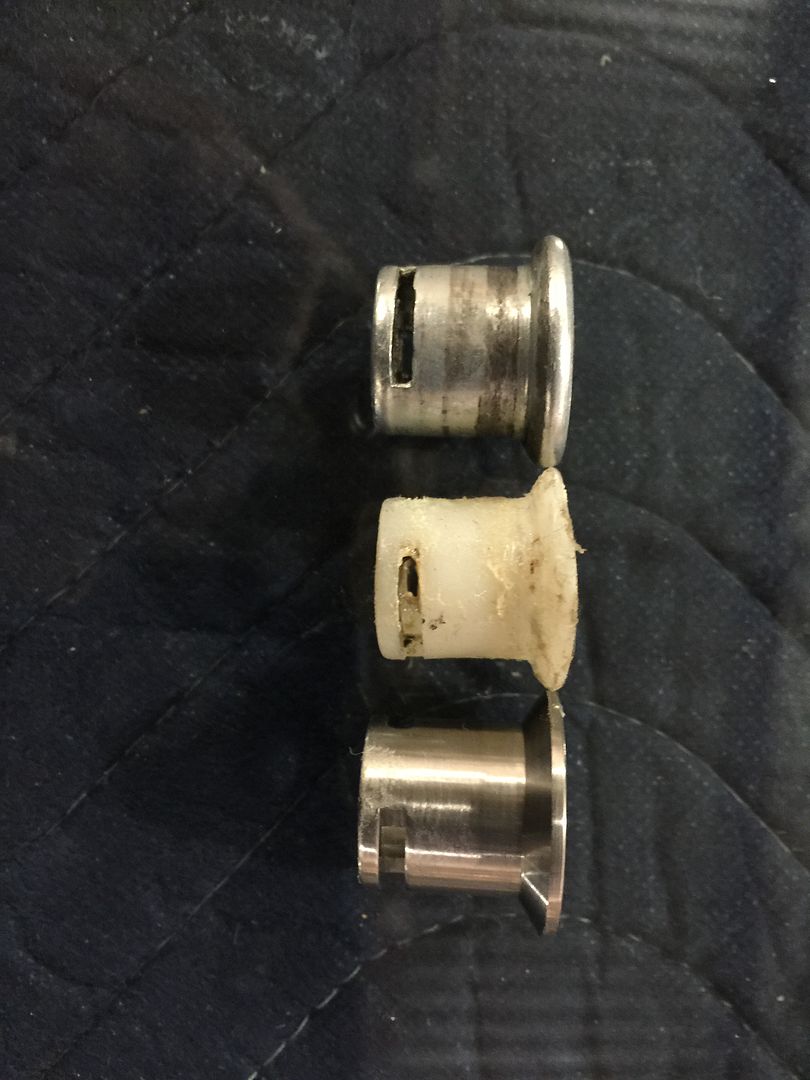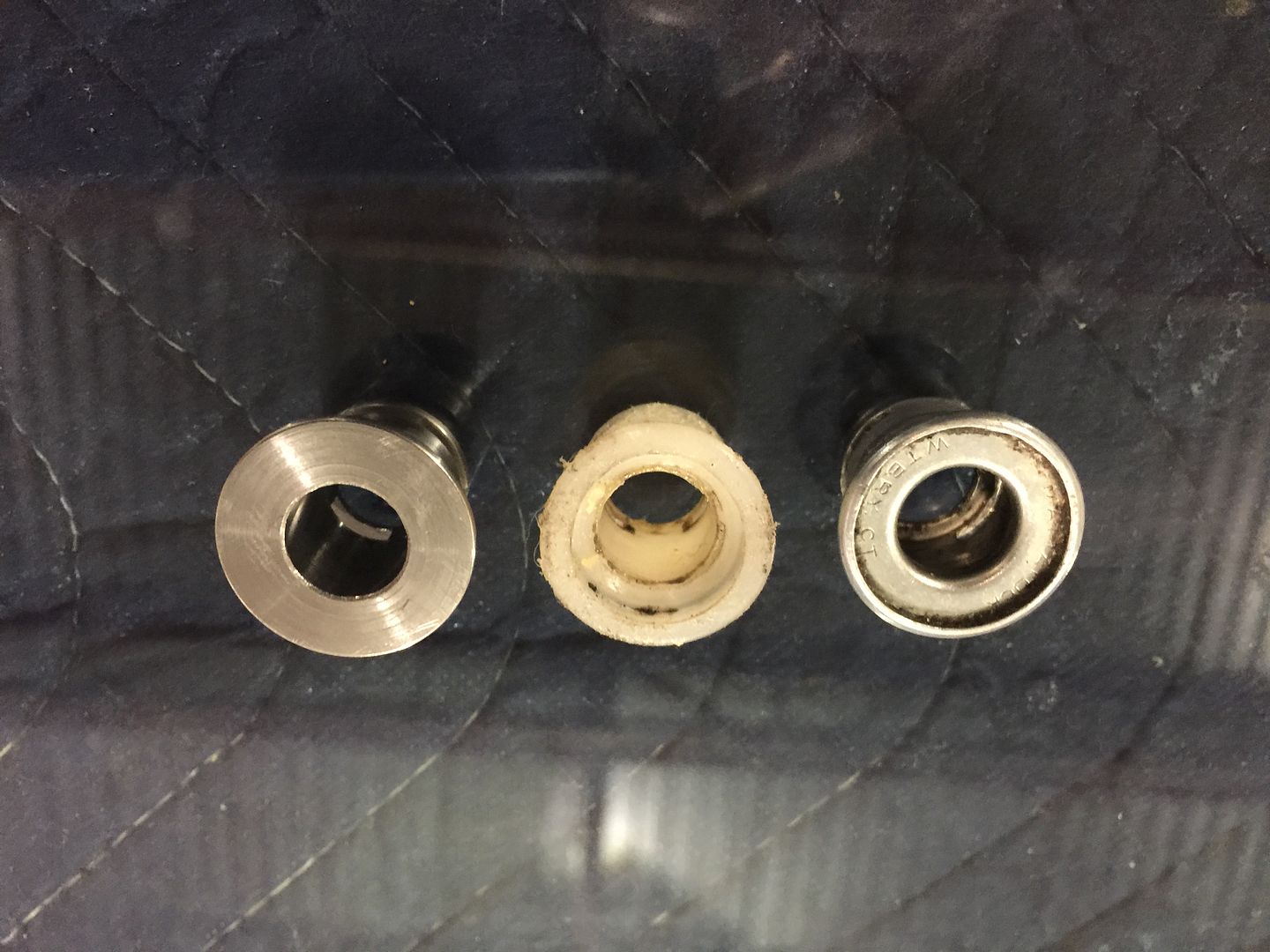 I'm in the process of correcting some window problems on my Mark II. My car was restored in 1994. The restorer replaced the guides with glides that are not solid metal. They are a stamped and rolled soft steel that's been galvanized and uses thin steel spring loaded retainers that rust as soon as the thin galvanizing goes away. The soft steel units wear oblong over time. This exhibits itself as your window wanting to come out of the track as it rises. It's easy to test for. Put your window part way down. Pull up on the front of the window. All that movement is in these guides.
I have not seen original guides that were worn. Yours may be perfectly good. However, if you have plastic of galvanized sheet metal glides, you can do better. I contacted my favorite machine shop about 3 blocks away, and asked what it would cost to have a small run made. He was able to give me 9 sets out of one foot of 410 stainless at a cost of $315. He follows the original dimensions and I found them miserable to install. I had him shave .010 here and there and got a great fit. With my slightly modified design you can add the thin washers that the plastic and soft steel unit come with to increase spring pressure if you need it. That factor can be customized to account for wear. The old spring would be re-used as would the spring-steel clip. The modern version of this clip seems to be larger and not the exact shape.
My best price is ordering 120 pieces at a time. My last batch of 9 cost me $279, or $31 each. If I can sell 1-3 @ $35.00 each, 4-6 @ $30 or a full set of 12 @ $25.00 each. 12 per car required.
These work great. Little works of art.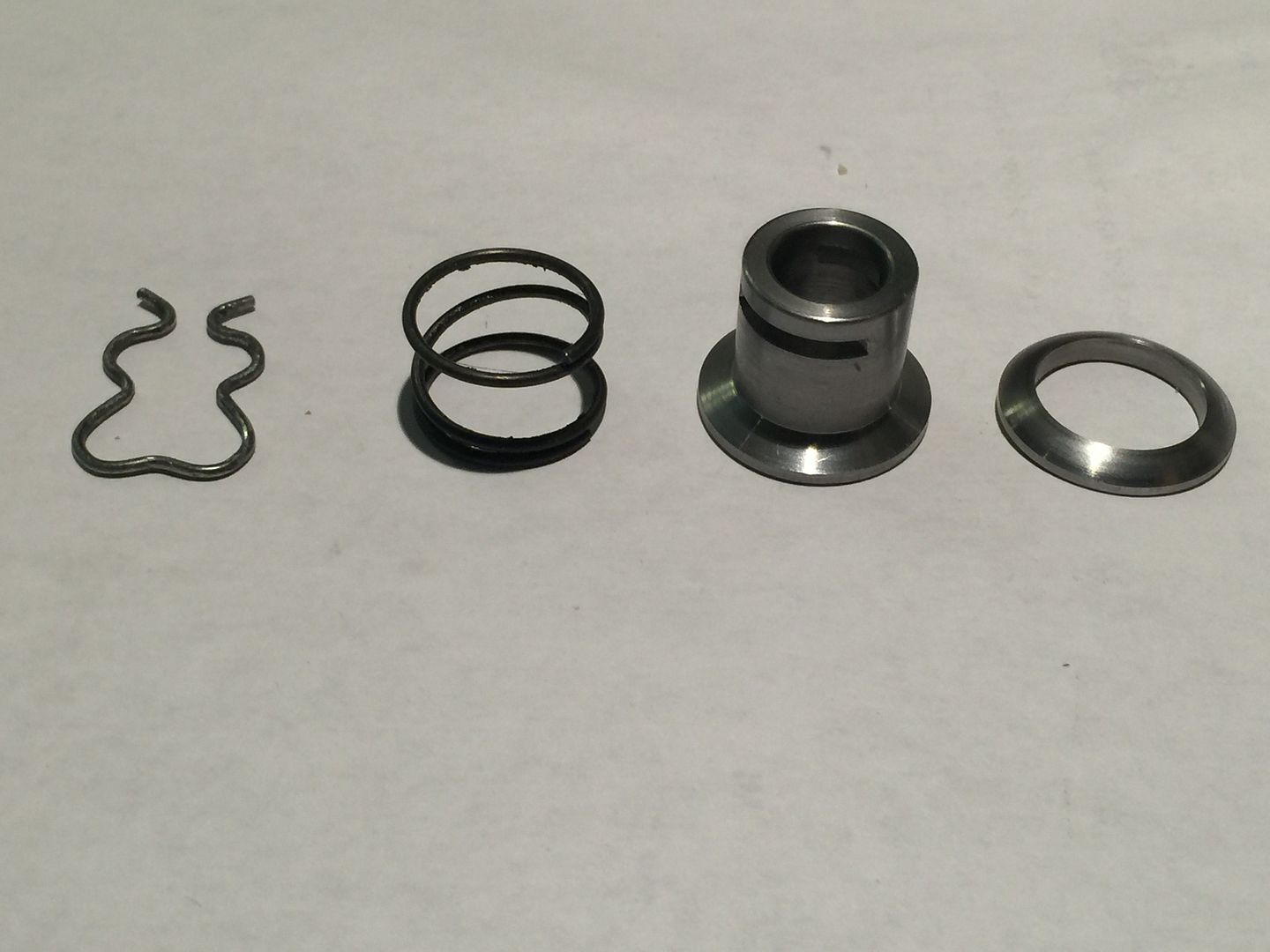 To install the clip put something round inside so the clip rides over it.