I thought I would post some pictures of a 1959 T-Bird that I am building. My hope is that I can share some of my experience to others that are building a car.
The first pictures are what it looked like before I started on it. I was skeptical of it from the beginning, but I like a challenge and couldn't wait to tear into it. I think the paint and body repair were about 15- 20 yrs old.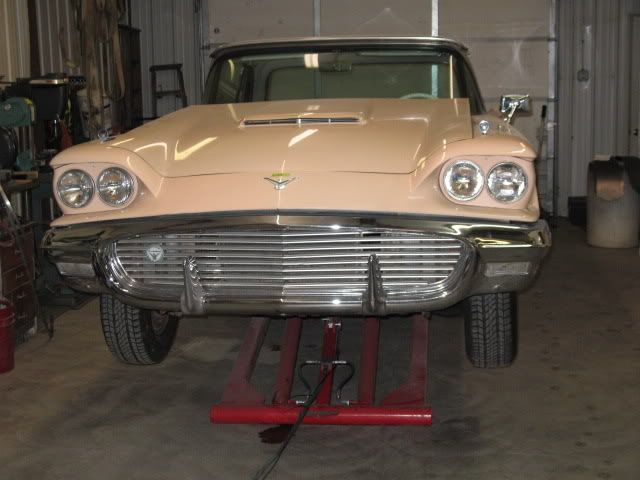 This is what was hiding under the paint. The right rear ¼ is a fiberglass skin pop riveted on and covered in thick bondo. Both sides of the frame behind the wheel were covered in fiberglass and undercoated to hide the repair. Pretty shoddy work even in the time frame it was done in.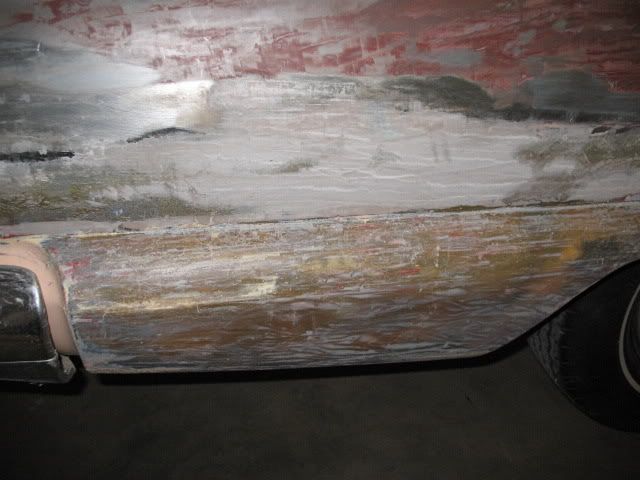 I got to get to work. I'll post so more later in the week.
Keith