Transmission

The transmission was working fine when it was in the car. There were some minor leaks at the pan.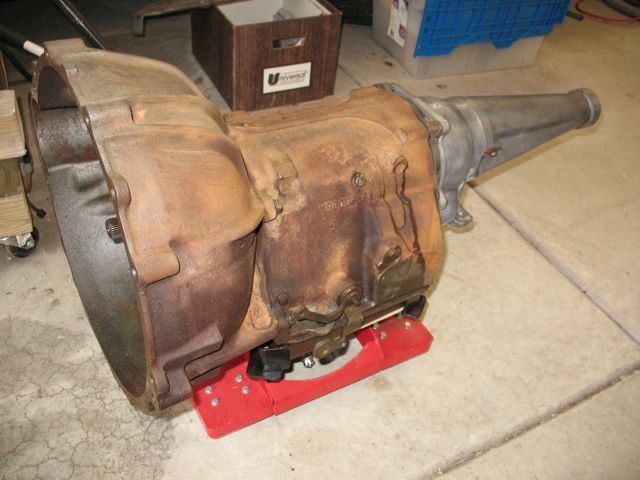 The transmission is missing its identification tag. It should be a model PBB-M or PBB-AF, the large-case Cruise-O-Matic used with the 430. The casting shows B9MP-7006-A. There has been some controversy as to whether this is an "MX" or an "HX". Leaving that aside, the length of the case is 10-7/8".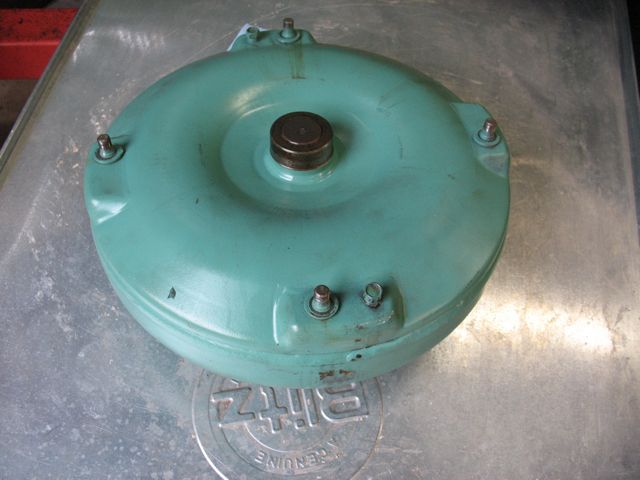 Torque converter is turquoise (!) Maybe from a rebuilder? Or did Ford paint them this color?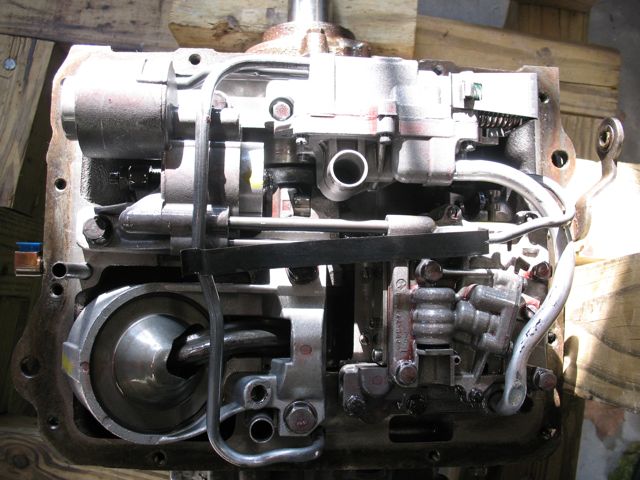 The insides are pretty clean. I took the filter screen out and cleaned it.


Discovered that the tail housing had a cracked flange. Someone has repaired it with JB Weld. It doesn't appear to be leaking. A replacement tail housing will be difficult to find, so it will just have to do. I will put a new gasket on and replace the tailshaft seal.

Here is info from Ford parts book on 1960 Tbird Transmissions: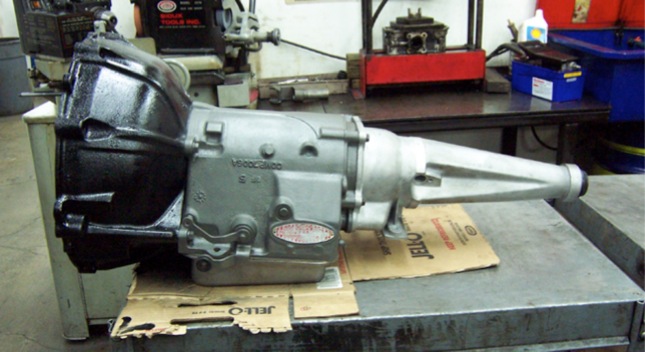 I found this picture on the web of a nicely restored example.
Note the ID tag and the bell housing. VTCI OFS specs state that the bell housing is to be painted black. This unit shows casting number C0MP-7006-A.