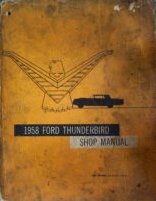 A Shop Manual is without a doubt the top source of information.
Even though I have a '59, I've somehow ended up with a '58 shop manual.
I like the original manuals as the grays on the illustrations are better.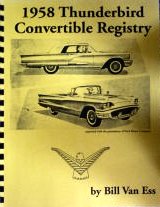 Another '58 book owned by a person with a '59 .......
This is a great book. A lot of information on the building of the 58 - 59 - 60 convertibles. The author replaced his '58 convertible rockers from a donor car and shares some great insight.
A must have for anyone looking to work on rockers, convertible or hardtop.
Also has a detailed registry of '58 convertibles.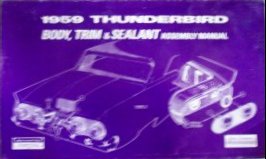 This reproduction Ford Body Trim & Sealant book has a lot of great construction details.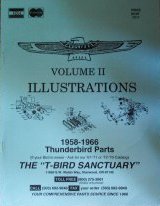 T-Bird Sanctuary's catalog has illustrations from Ford Parts Manuals which are invaluable.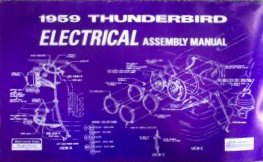 Another Ford Manual Repro that is full of electrical diagrams.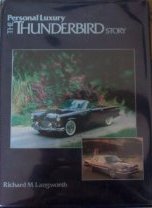 The Thunderbird Story by Richard Langworth is a great book on the story of the development and evolution of the T-Bird.
Lots of information of what was considered during the design process as well as different thoughts that went into some the decisions.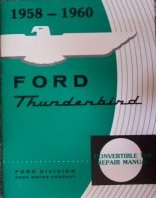 Convertible service manual.
Haven't really used this yet but will come in handy adjusting the top, which needs to happen someday.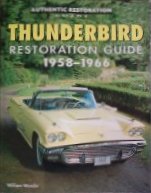 Thunderbird Restoration Guide by William Wonder.
This book has a lot of detailing type of information, which is great is you are at the point of making your car show car quality.
It also has background information and stats on the various years.