I am selling a kit of Stewart Warner Mini Gauge for voltage, temperature and oil pressure.
It has never been used.
It is compact - the gauge panel measures 4.25 inches wide, 2 inches high and 2 inches deep. It can be located in many places easily.
The kit is complete except for the 2 3/4 inch long extension for the oil pressure sending unit. Considering where the oil pressure switch is on the Ford engines this is not needed.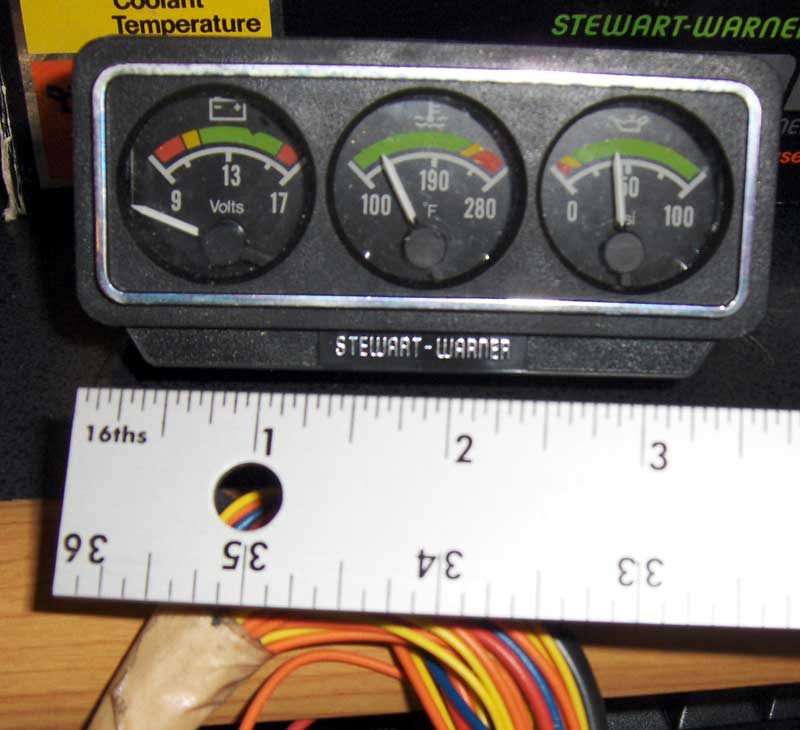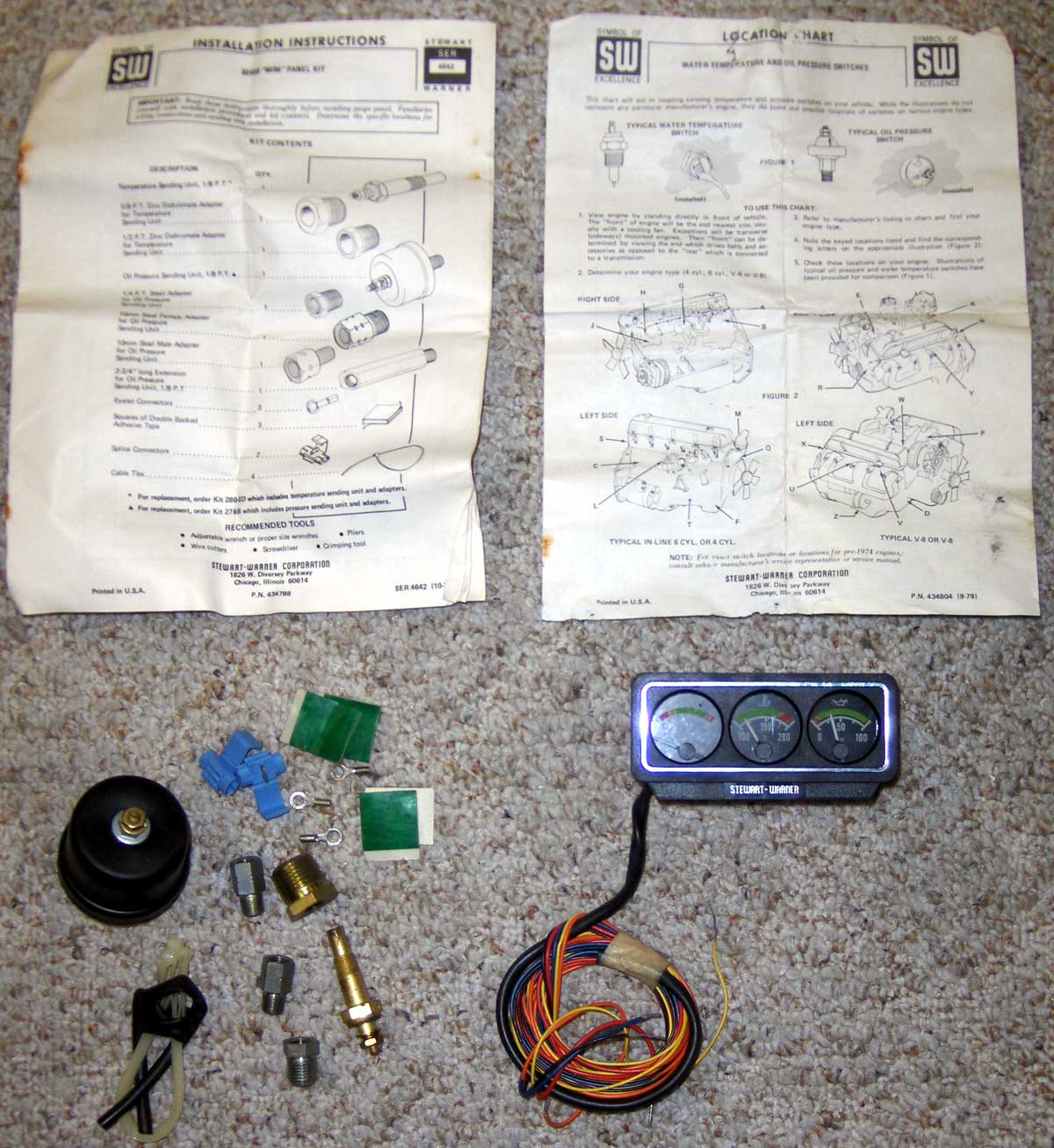 Price: $75 plus postage.