Quote:
Originally Posted by
DKheld
The plug wires had to come out one direction then reverse to go toward the front of the engine so that made it necessary for them to be a little longer than standard. Something was weird about the mounts on the wire holders and seems like a bolt hole didn't line up so I had to move the mount - all worked out but was a pain.
I've got 3 - 4 nice plug wire crimp tools (even a pro crimp) but the ends never seem to stay on as well as the factory crimped ones.
Here's the wire holder set I used.
Mr Gasket 9870

There are much nicer ones though...$$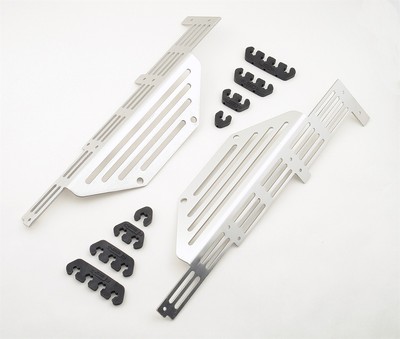 That will look good routing the wires around those nice covers.
Still can't wait to hear that thing make some noise.
Eric
Thanks Eric, I'm getting closer. Correct belt is on it's way, throttle linkage has been figured out I think. So, I'm left with fuel lines, jetting of the carbs, and radiator hoses and she is ready to light.