John:
Thanks for the correction. I have re-configured to the correct way: Black to Black, Green & White to Red (power) to complete the circuit.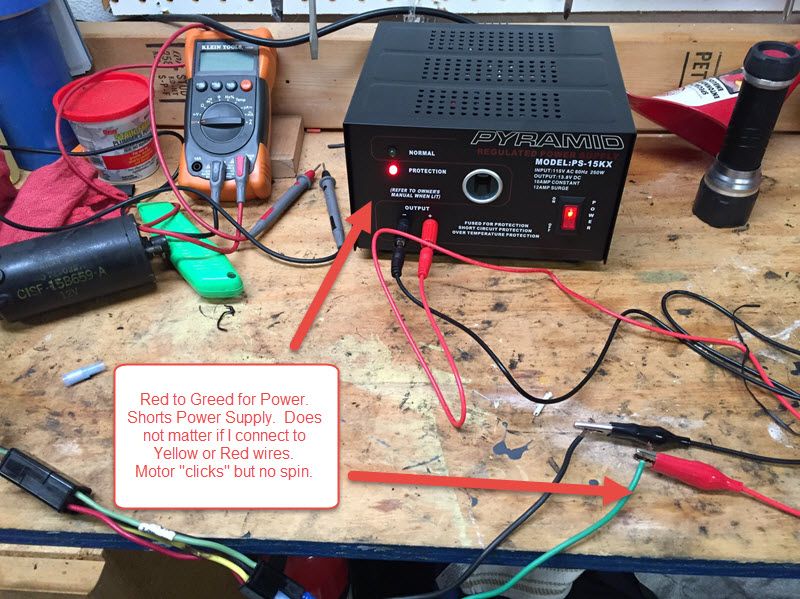 As soon as I attach power (RED) to Green, the power supply shorts, but I can hear a clicking in the motor, which is what I heard when I originally was debugging this issue, and the motor was still mounted on the truck lid. I heard the relay click, and then the motor click, but it won't spin. Since I was getting power to the harness it led me to believe that I do have a motor issue.
Since I corrected my wiring, I have re-created the same environment with the result of the motor not working.
Do you concur?