Hi All,
Just a few updates for you.
Got the engine mocked up in the engine bay - so far so good, went in with no major issues. Sanderson have come up with the goods here, I don't need to do any mods to the headers at all as you would hope.
There were a couple of things that I have to sort out (now done):
1 - passenger side the pipe is very close to the body so I have filed down the sharp edge and see how it goes. The car had a big hit many years ago and I suspect the body is not 100% straight. Also not having transmission installed it may not be an issue, dropping the back of engine down a little could clear it.
2 - I have a hydroboost braking system and the two additional hoses (high pressure and drain hose) which originally were setup low next to the original return hose, pressed up against the lower pipe. No big deal, I have moved those hoses up and run them parallel to the valve covers.
Check the images below which have comments added - ****, you can see how rough the paint is now. I spent months on this and now it is peeling off and looks like crap, oh well, the engine is more important!
While I have this in mind, check the link. I wonder if this stuff would be good to use in conjunction with the silicone? Thinking outside the box, 2mm cord stuck down with silicone and gaps filled with silicone would mean consistency at least!
http://www.silicone-tubing.com.au/viton-cord.htm
Graeme
There she goes....
Just a small concern - touching a little but move engine over and no worries
Driver Side - that orange stuff is heat wrap, great stuff but it has to go.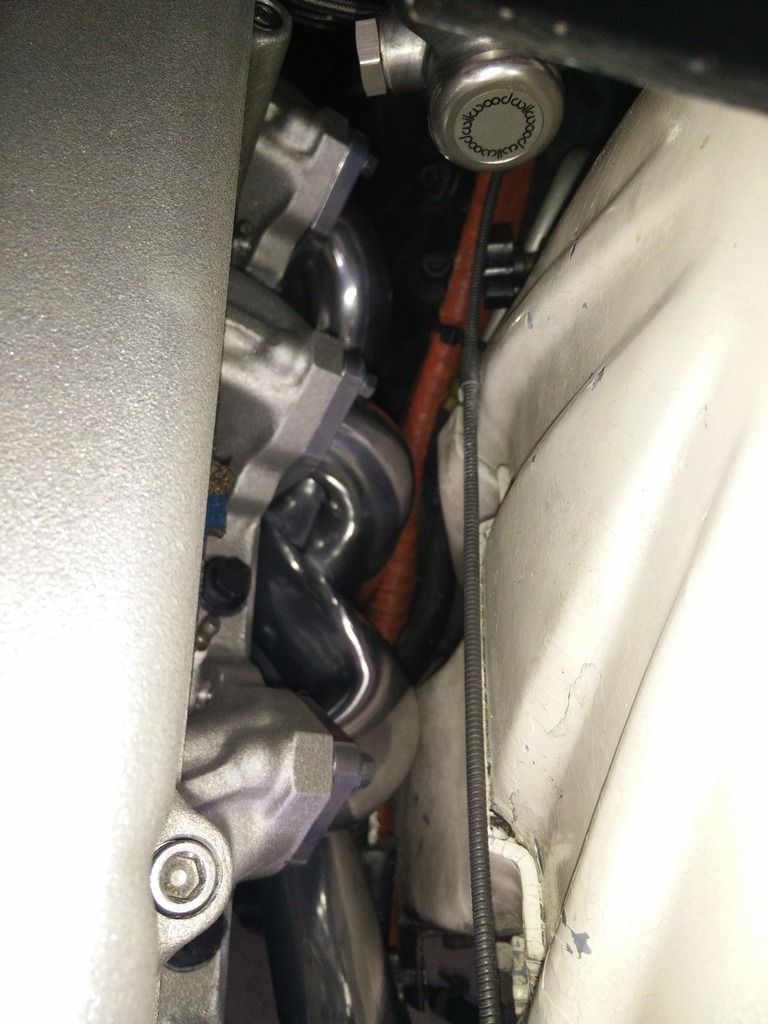 This is under the car, drivers side - note the orange wrap pressing against the outlet of header. The other hose (original) should be ok.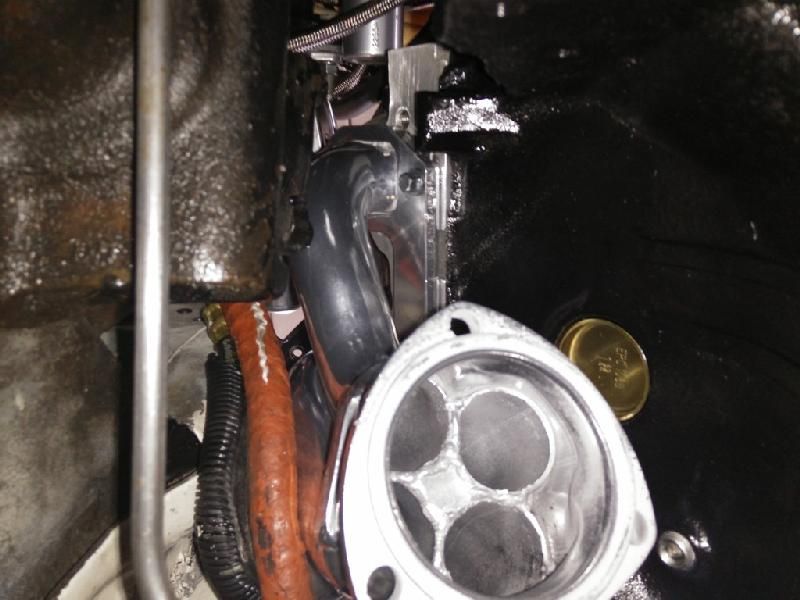 Engine out and you can see the hydroboost lines now, run to the left and over the coil in this image. I have enough slack to make small changes if needed.