| | |
| --- | --- |
| 840 840 840 | 11-22-2014 02:29 PM |
---
Y-Block Accessorys install for 56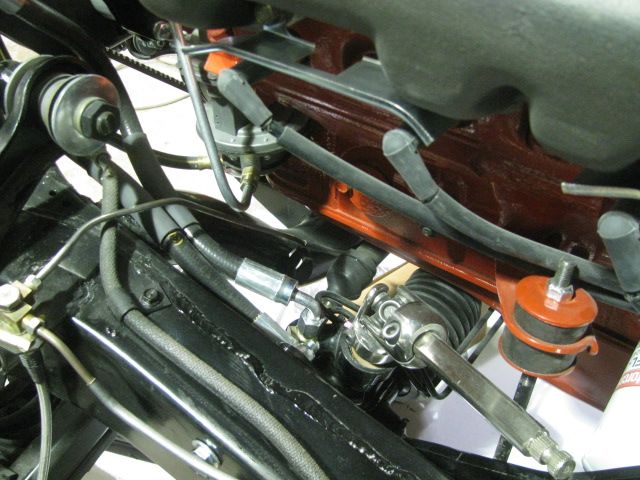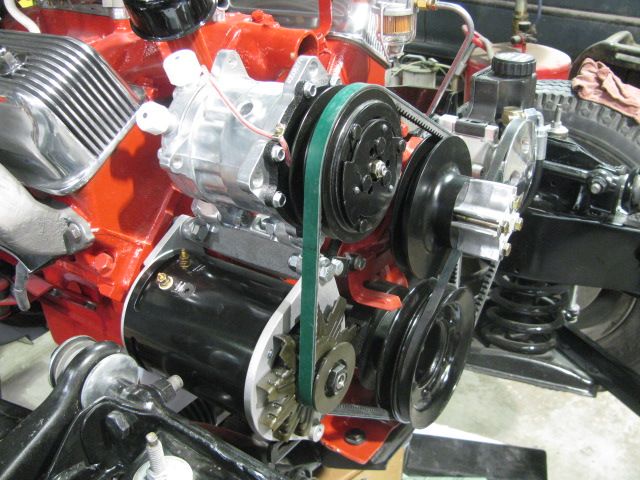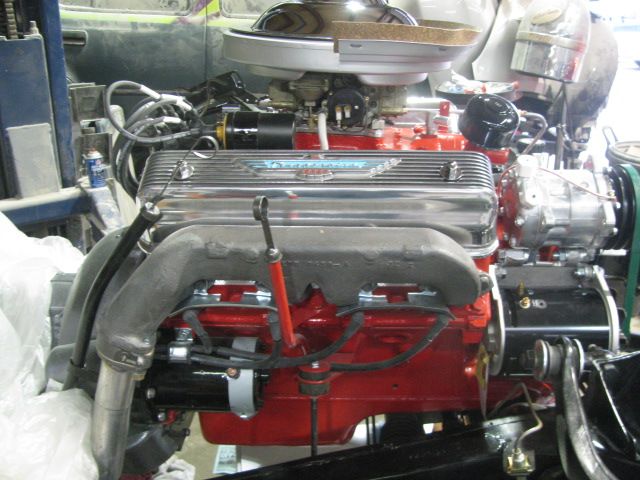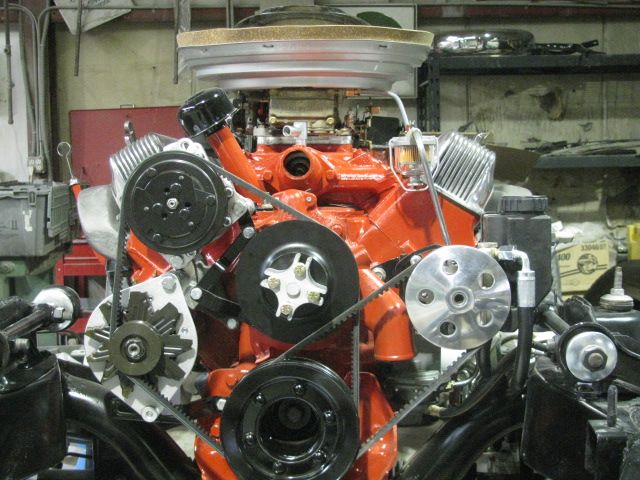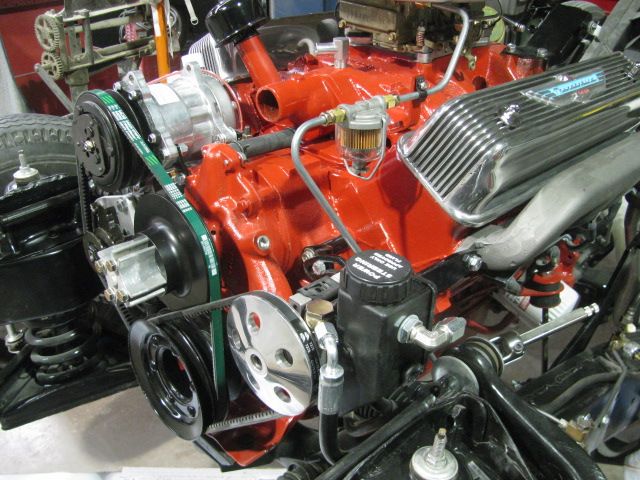 I'll machine a new power steering pulley next week to match the 20% over drive water pump pulley and re-shape the air cleaner base for fuel line.
Charley
PS--Dave thanks for your help.
| | |
| --- | --- |
| bird 60 | 11-22-2014 07:32 PM |
---
Beautiful work Charles. The detailing is superb.
Being a '56 what's the catch not having the Porthole windows?

Chris.....From OZ.
| | |
| --- | --- |
| 840 840 840 | 11-22-2014 08:23 PM |
---
We bought this car from the original owners family, and have a picture of the car that was taken a few weeks after delivery and the top was Fiesta Red W/O portholes. Picture was black and white but the car was coded as Fiesta Red over white.
The color over the years on this car changed almost 7 or 8 times the paint was about an 1/8 inch thick we thought it was Ford red it had been painted so often. It was metallic gray when we bought it, and the car was almost rust free only having a small rust area right in front of both the left and right quarter panels where the quarters meet the rocker panel. I think every time the lady that owned this car started thinking about a new car she would have this one painted.
| | |
| --- | --- |
| simplyconnected | 11-23-2014 12:27 AM |
---
Charles, I'm lickin my chops over this picture: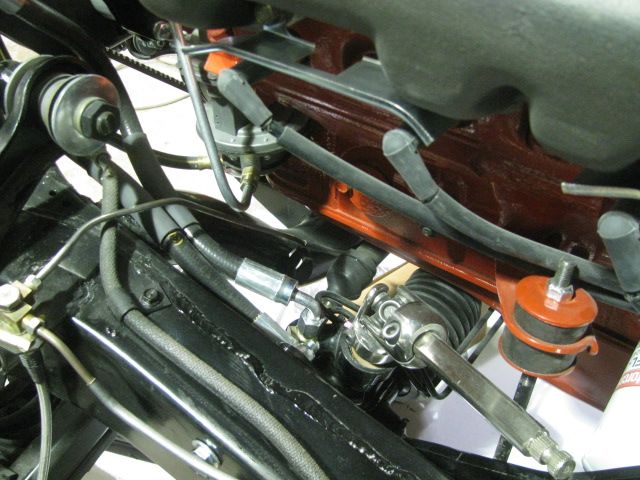 I see power rack and pinion in the house. Sweet.
No cylinders or control valves to leak, no pitman arm, idler arm or drag link. AND, there is a ton of room left for awesome headers on that 312. - Dave
All times are GMT -4. The time now is

03:59 AM

.
Powered by vBulletin® Version 3.6.8
Copyright ©2000 - 2018, Jelsoft Enterprises Ltd.
Any submissions to this site and any post on this site becomes property of Squarebirds.org . The webmasters reserve the right to edit and modify any submissions to this site. All material on this is site is copyrighted by the Squarebirds.org. Reproduction by any means other than for personal use is strictly prohibited. Permission to use material on this site can be obtained by contacting the webmasters. Copyright 2002-2016 by Squarebirds.org.