| | |
| --- | --- |
| Doc Love | 04-26-2012 08:50 AM |
---
'57 TBird Power Brakes

I'm rebuilding the brakes and getting ready to start with re-assembly.
This car has a unique power brake booster, one I have never seen before.
Ford calls it a HYDRO-VAC system, it has a conventional master cylinder feeding this HV unit, the output of the HV feeds the brake lines to the wheel cylinders.
Anyone ever tried to bleed a system like this? Any tricks to it?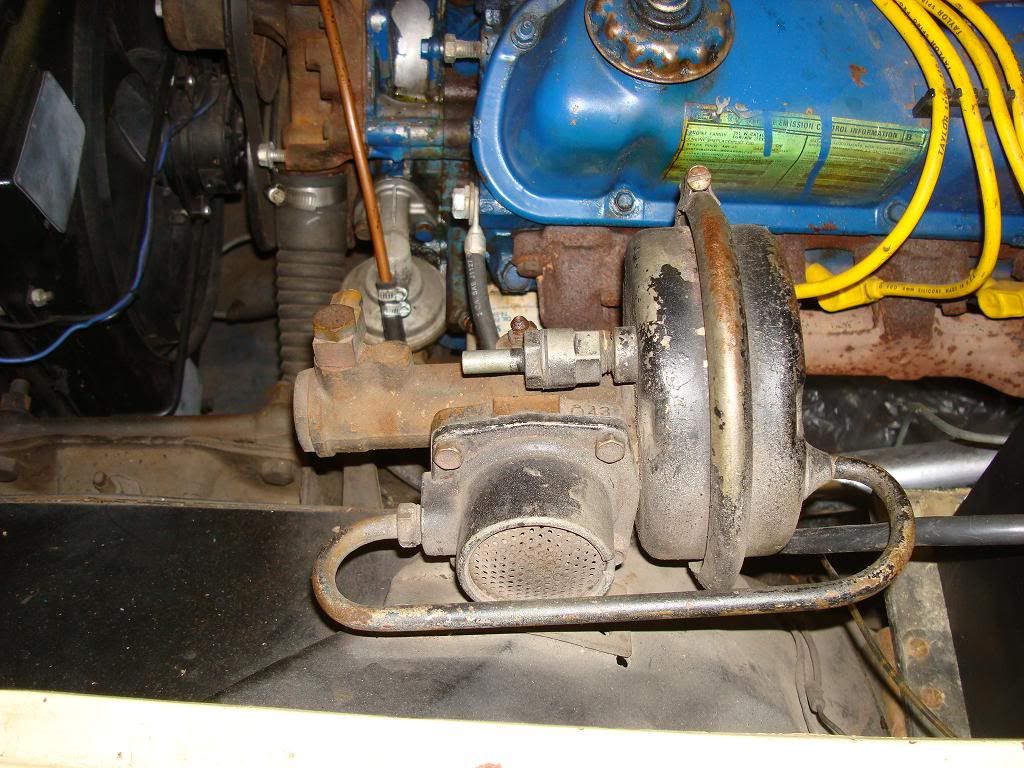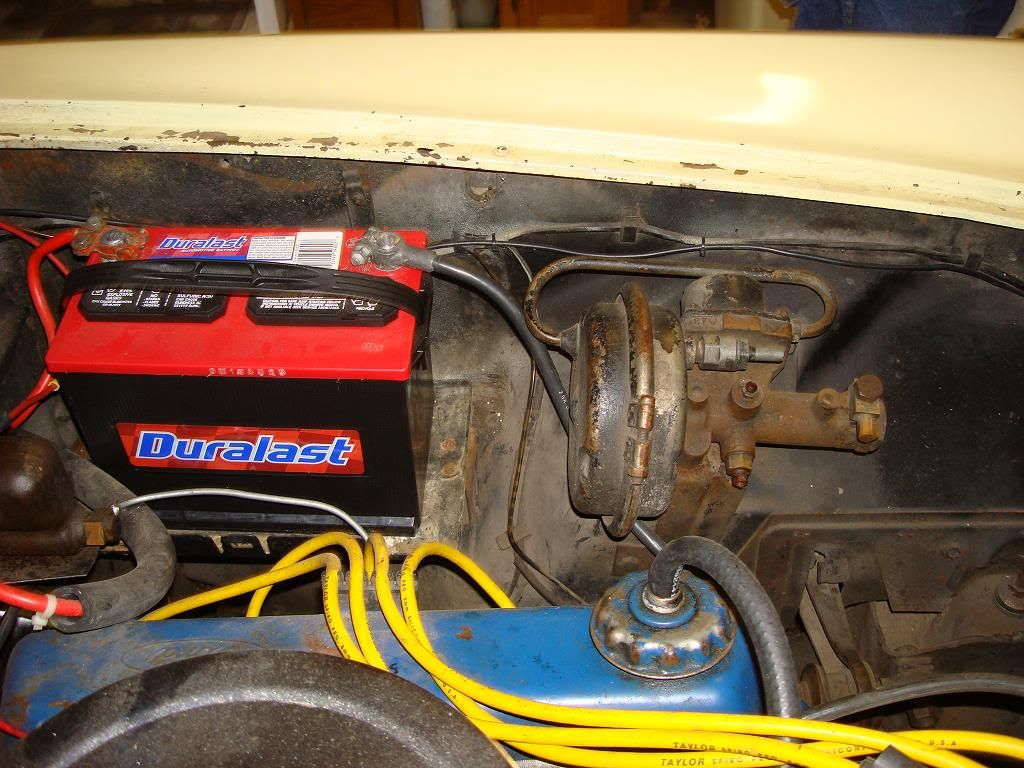 | | |
| --- | --- |
| Joe Johnston | 04-26-2012 10:18 AM |
---
Doc - you have the stock power brake booster used in Little Thunderbirds - there should be no problem bleeding if all is functioning properly. Another issue is the unit may need rebuilding, which is a task I would let professionals do.

Based on my experience these units work well, but do not expect your Bird stop like a modern car simply because the brake shoes are narrow and the total swept area is much smaller than today's cars with bigger drums and disk brakes. No matter how well the booster functions, the original equipment's braking ability is not equal to today's vehicles - especially from 70+ (don't ask how I know!!:eek:)

Since your car is modified with a newer engine and not concourse correct, I would like to suggest upgrading to disk brakes (manual or power). Several ways to go about it from scrounging parts in the salvage yard, to searching the parts counters at the local store, and complete conversion kits. If you choose a "kit" make sure it is complete and comes from a Thunderbird parts supplier, and not bargain priced incomplete kit from an unknown seller. Our suppliers know what works and have been providing a great service to us. My car has power brakes like yours but I used a complete manual kit from CASCO and I'm very pleased. Other suppliers have quality kits also. Yes there is more pedal effort, but the braking ability is greatly improved. Should I want to use the booster at a later date, it is just plumbed into the lines like you mentioned.

Enjoy the ride!
| | |
| --- | --- |
| Doc Love | 04-26-2012 10:26 AM |
---
Thanks Joe,

I sent the booster to Mac Auto in NY, I considered rebuilding it myself but decided against it. It's supposed to ship today, hopefully will see it soon.

I don't expect any 'spirited' driving with this car, I'm rebuilding it for my wife and she will be the primary operator.

I would like to add power steering though. How difficult is that?
| | |
| --- | --- |
| Joe Johnston | 04-26-2012 01:07 PM |
---
Good call on sending the booster out for a pro rebuild.

Adding PS will be a bit of work but can be done using original used parts or with a "modern" rack and pinion system. Google should find some suppliers for you as well as the Thunderbird parts suppliers for used. Worthe Enterprises, and Flaiming River come to mind & I'm certain others have parts available. Another issue is having an available unused groove for the belt on your crank pulley. Hard to tell in your pictures but do you have one behind your existing belt? You have very little room between your crank pulley and the fan motor from your pictures to change the crank pulley. Since you have a later engine, you should be able to locate brackets, pulleys and a pump to fit from what ever vehicles the donor engine came from, so you may have to put the fan in front of the radiator.

Solving these problems is just part of the fun of modifying an old car!
| | |
| --- | --- |
| paul274854 | 04-26-2012 09:34 PM |
---
Regarding bleeding, I have heard that you bleed the power unit first and then do the wheels in the conventional manner ( right rear first, left rear next, right front and then left front).
| | |
| --- | --- |
| KULTULZ | 04-27-2012 02:34 AM |
---
IF it was mine, I would try and find an original take-off BENDIX linkage PS system that came on the car. You could use an EATON style pump on the engine as they were used in the early sixties so brackets and pullys are available somewhere.

A guy showed me his '57 FORD one day and popped the hood. I looked and the engine (Y-BLOCK) seemed correct but something just wasn't quite correct.

It dawned on me and I looked back on him and he was smiling.

It was a 351W swap that he had detailed to appear as a 312. He bragged about how many old time enthusiasts had not caught the swap at car shows. I need to get a photo to share.
All times are GMT -4. The time now is

02:39 PM

.
Powered by vBulletin® Version 3.6.8
Copyright ©2000 - 2018, Jelsoft Enterprises Ltd.
Any submissions to this site and any post on this site becomes property of Squarebirds.org . The webmasters reserve the right to edit and modify any submissions to this site. All material on this is site is copyrighted by the Squarebirds.org. Reproduction by any means other than for personal use is strictly prohibited. Permission to use material on this site can be obtained by contacting the webmasters. Copyright 2002-2016 by Squarebirds.org.