| | |
| --- | --- |
| Woodfin | 04-10-2012 10:21 PM |
---
Restoration Questions

Brand new SquareBird owner here.
I just picked it up this weekend and have spent the past few days poking and prodding the entire car looking for rust and trouble spots. I found some that I expected and some I did not. I've never done any restoration work before and I'm going to be restoring the car with my sons. It was running when it was parked in a barn of the prior owner in 1993. It's not moved or been started since then. I'm going to have a mechanic friend look at the motor.

We'll learn the ins and outs as we go, but I hate to make stupid mistakes and dont mind asking questions when I dont know how to do something.

That said, I do have a few questions. I found the expected rust on the rockers, trunk spare tire well and a few other spots, but found a lot of rot around the bottom of the radiator. It looks like the support bar going across the bottom is almost completely gone along with the battery holder. Is this common ?
I wanted to take out the radiator to get a good look. I took off the top support, but on the bottom there was very little left.

The radiator was full and I did not see any leaks, but the bottom looked like there was nothing left. There are two of the bolts on the bottom were rusted through and the third broke with just a little pressure. I took the rad out and was thinking it was junk, but read a few posts that indicated I should look at having the radiator fixed. Is this something anyone has experienced ?

Thanks in advance

Rich
| | |
| --- | --- |
| NYsquarebird58 | 04-10-2012 11:03 PM |
---
Welcome! I am also new to squarebirds. I purchased a '58 a few months back with similar rust issues as yours but quickly decided it was too much for me to handle and decided to sell her. i was lucky enough to by a '60 right in my town a week later and now I'm working on getting her roadworthy. There are allot of very knowledgeable and passionate folks here that are more than eager to help so you've come to the right place.
Here are some pics of the rust on the '58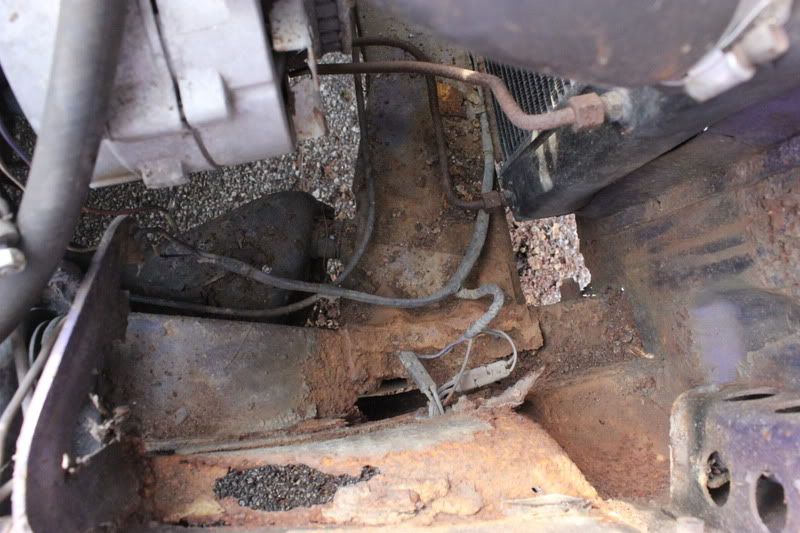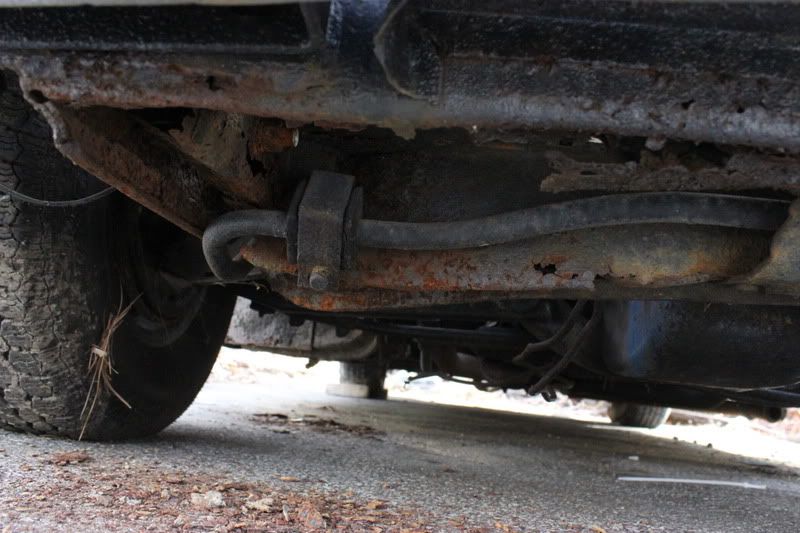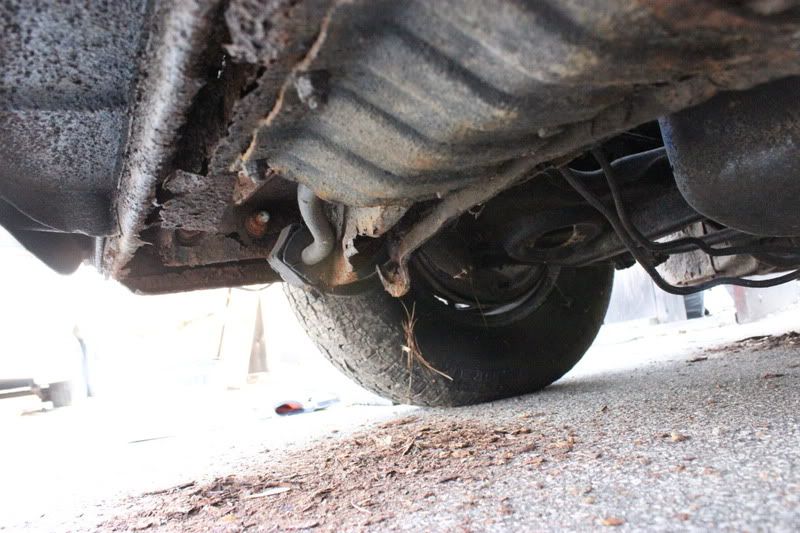 | | |
| --- | --- |
| Rob Sumowski | 04-10-2012 11:38 PM |
---
I'm new, too, Rick, and these guys have helped me with many things. I've been here for maybe a year or so, and I post as I run into problems or have questions that no one else can answer. Good and genuine people. You found the right place!
| | |
| --- | --- |
| jopizz | 04-11-2012 11:02 AM |
---
A rotted radiator support along with the inner fender and battery box is pretty common. Especially here in the NE. Unfortunately it's not a job that most do-it yourselfers can handle unless you have supreme welding and fabrication skills. I would also check the inner rocker panels and behind the splash shields. Usually if the car is that far gone those areas will also be rusted through. As far as the radiator goes the core itself may be fine. It may just be the mounting bracket that's rusted. However since it's been sitting since 1993 It's only a matter of time until it starts to leak. I would look for another one or have it recored and repaired. Hopefully you didn't pay too much for the car as it sounds like it needs extensive rust repair. If you can't do the sheet metal work yourself you'll wind up putting far more into the car than it's worth.

John
| | |
| --- | --- |
| newbird59 | 04-12-2012 03:39 AM |
---
Maybe you can add some photos and we can help you along the way..I'm new also but have been learning as I go and getting a HUGE amount of help from the guys on here. They are all amazing and helpful with anything you have questions about. the first thing I would do is pick up a shop manual for the specific year of your bird. I use it 99% of the time.

I hope I can help!


-David
| | |
| --- | --- |
| Woodfin | 04-12-2012 04:39 PM |
---
Yes I agree, I just ordered the shop manual and will post some photos shortly.
Thanks
All times are GMT -4. The time now is

12:41 AM

.
Powered by vBulletin® Version 3.6.8
Copyright ©2000 - 2018, Jelsoft Enterprises Ltd.
Any submissions to this site and any post on this site becomes property of Squarebirds.org . The webmasters reserve the right to edit and modify any submissions to this site. All material on this is site is copyrighted by the Squarebirds.org. Reproduction by any means other than for personal use is strictly prohibited. Permission to use material on this site can be obtained by contacting the webmasters. Copyright 2002-2016 by Squarebirds.org.