Happy 2012 to all our Squarebirds family. I have great expectations for this year.
I don't mean to hijack your thread Ron, but please understand, I live outside Detroit, 12 miles NORTH of Windsor, ON Canada (which makes Windsor
almost Canadian
because we Detroiters claim it.) Our boys find hockey is easy to join and play because nearly every school around has an ice arena (Royal Oak High School has two).
So, we are very close with our best neighbor, ever. Our vending machines have warnings about using yankee-only coins and I bet if I reached in my pocket, I could find a couple toonies: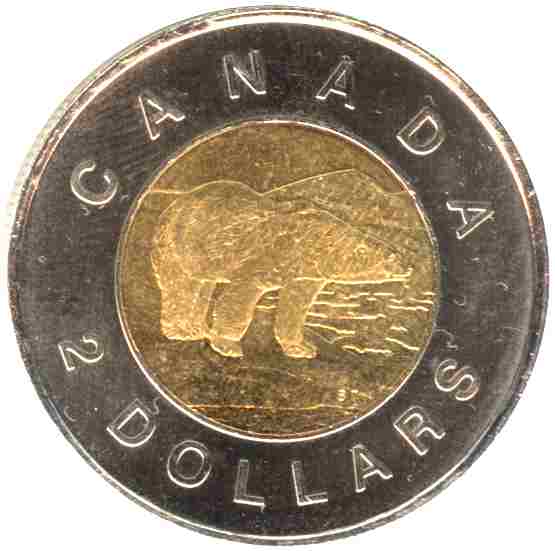 In his youth, Henry Ford had a girlfriend who lived in Windsor. He built his own gasoline-powered boat to speed one mile across the Detroit River to see her. Anyone familiar with Canadian women automatically understand why Henry sped over there. Henry loved Canadians so much, he built more plants in Canada than any other country in the world, aside from the States. Ontario alone has or had, Windsor Engine and Foundry Plants, Oakville Assembly and St Thomas Assembly plants, and there are more. Even today, Ford of Canada works closer with the Canadian Auto Workers (CAW), than all of Ford's competitors.
Niagara Falls is a leisurely four hour drive through Canada for Detroiters. Robin & I were there a few weekends ago. The highlight of our trip was the wonderful visit we had with Jean and Howard Prout in St. Catharines, ON (right next to the Falls).
One of my favorite classic auto parts stores is
Mac's
, located 35 minutes from Howard's house, in Lockport, NY (right on the Erie Canal). I'm jealous because Howard shops there a few times a year.
Sorry for ranting, but I love the Great Lakes area and the change of seasons. My wife is half Ojibwa Indian, and like the wildlife surrounding us, they don't make much distinction between the US and Canada. We are truly blessed by God to have one fifth of the world's fresh water teeming with fish, and lush green land filled with trophy wildlife. - Dave Dare