- -
Starter motor
(
http://squarebirds.org/vbulletin/showthread.php?t=22086
)
| | |
| --- | --- |
| simplyconnected | 11-26-2017 11:45 PM |
---
Quote:
---
Originally Posted by Frango100 (Post 112490)
...I put some insulation tape on it for now, but would like to restore it as it was.
Any ideas what to put on it or maybe best to take it to a professional for the right treatment?
---
Frank, there is nothing technical inside your starter motor. Ford used simple cardboard and shellac on windings and Micarta between commutator segments. It doesn't take much to hold back 12-volts but then there is heat involved.
Vinyl tape and rubber are terrible in heat. I like using thin cardboard, like shirt board, with silicone pressed into it. Silicone II (made by GE) works well as it insulates electricity, heat and cold. A thin coat is all you need because even if the cardboard gets brittle and breaks the silicone will keep it together, much the same as shellac did back in the day only better. You notice red paint used on the inside of the housing in my pictures. That is Glyptol paint made by GE, used before they invented Silicone II. A small tube on Sinicone II is all you need. - Dave
| | |
| --- | --- |
| Frango100 | 11-28-2017 05:08 PM |
---
Thanks Dave. What is Silicone II, never seen that here.
| | |
| --- | --- |
| simplyconnected | 11-28-2017 09:37 PM |
---
It's basically bathtub calk made by General Electric.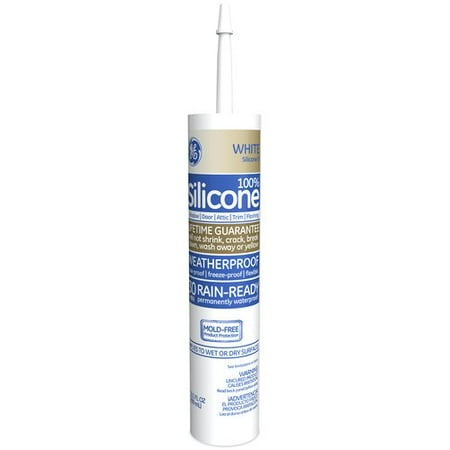 This product has a lifetime warranty so you know it's good stuff. It comes in white or clear. There may be other colors as well.
You can get this in smaller sizes. Once the tube is opened the product starts to cure. I have tried sealing it well but after about a month or so it cures too far into the tube. - Dave
All times are GMT -4. The time now is

08:50 PM

.
Powered by vBulletin® Version 3.6.8
Copyright ©2000 - 2018, Jelsoft Enterprises Ltd.
Any submissions to this site and any post on this site becomes property of Squarebirds.org . The webmasters reserve the right to edit and modify any submissions to this site. All material on this is site is copyrighted by the Squarebirds.org. Reproduction by any means other than for personal use is strictly prohibited. Permission to use material on this site can be obtained by contacting the webmasters. Copyright 2002-2016 by Squarebirds.org.