I bought this interesting item on eBay. I have never seen this item before. Apparently 1960 Thunderbirds did not grow on tress, but were actually grown from seeds. For some reason Ford abandoned this revolutionary green technology after 1960.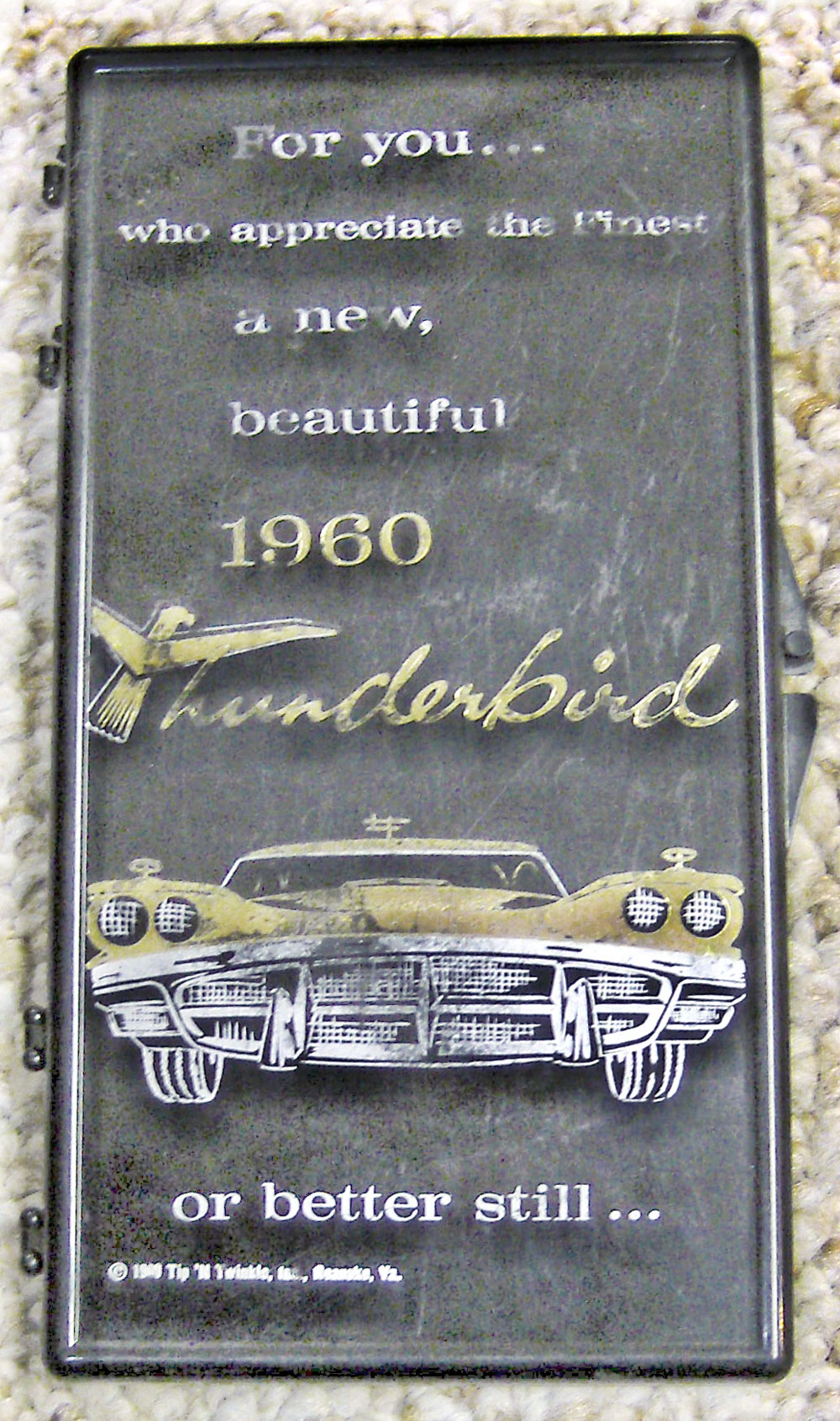 Plastic box measures 6.75 x 3 inches.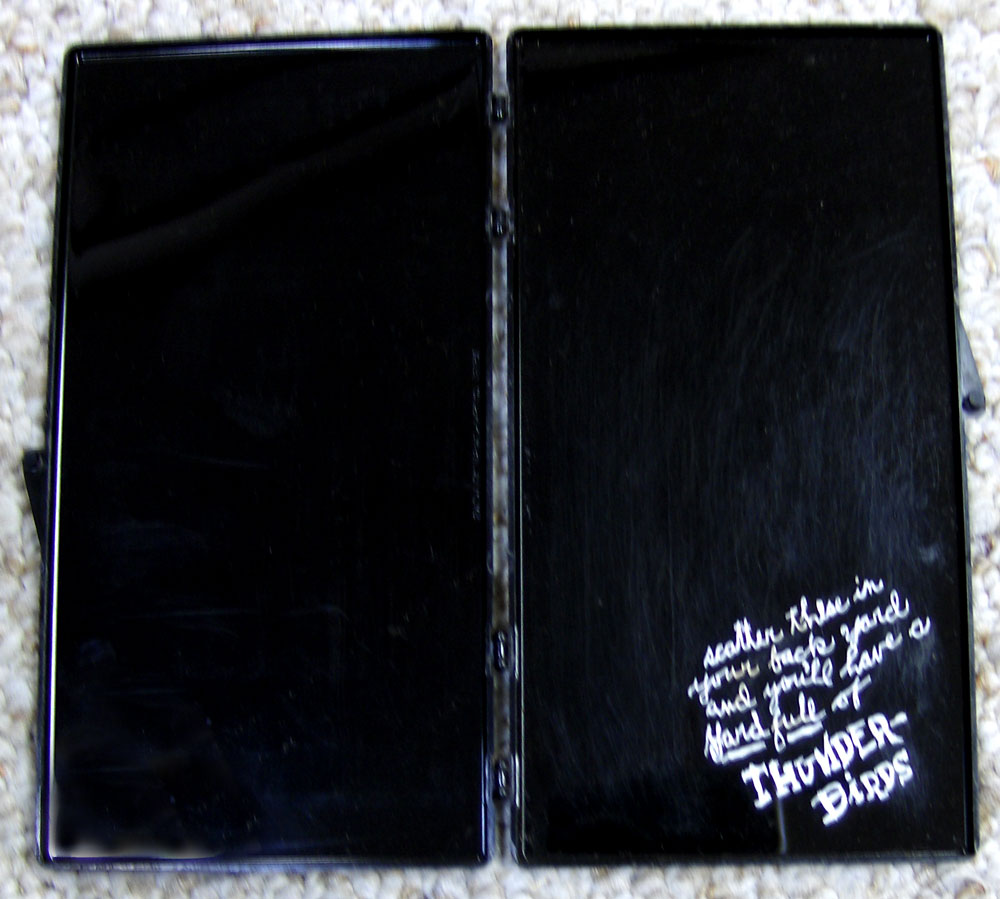 Inside inscription:
scatter these in your back yard and you'll have a yard full of Thunderbirds
Some seeds were left in the box. They have strange golden glow to them. I am willing to sell a few of them. I will take reasonable offers.