About a week ago I picked up this 58' Thunderbird. You can check out my introduction thread below.
http://squarebirds.org/vbulletin/showthread.php?t=12460
The previous owner had her for about two or three years and claimed that he had fired her up, but she ran poorly due to the points being bad. Before that, I believe the car hasn't been run in 20 years.
I was hoping to get her running and road worthy so that I can cruise around this summer before I dig in to the full restoration I have planned.
So far I've ordered the following parts:
Distributor cap
Distributor points
Condenser
Coil
Spark plugs
Air cleaner and filter
I will be placing an order for:
Spark plug wires
Fuel pump
Engine coolant
Engine oil
Oil filter
Battery
I plan on draining the oil, pulling the plugs and spraying WD-40 in the cylinders. Then I'll pull the valve covers off and poor some engine oil over the valve train. Once I've topped off the fluids, I'll prime the engine by hand. I will also replace the old coolant and coolant lines as needed.
Is there anything else you guys can think of that I'm missing? Any other parts I should get?
Below are pics of my engine compartment. I'm not familiar with these old birds, so if there's anything out of place or missing, I'd appreciate the heads up.
Many thanks to "simplyconnected" (Dave) for the materials he's shared with me.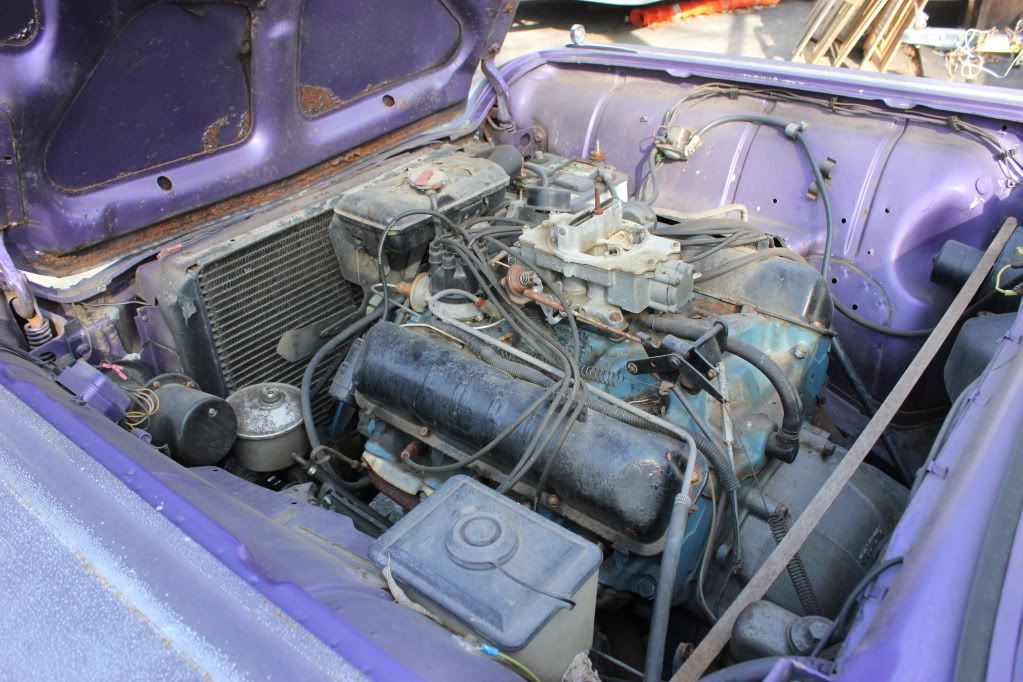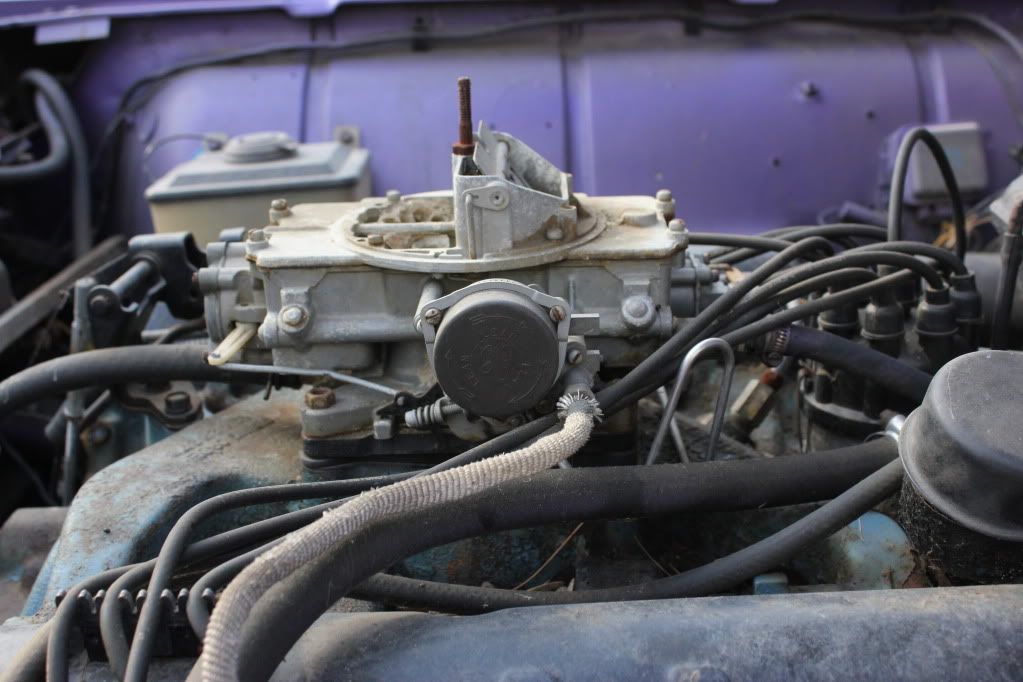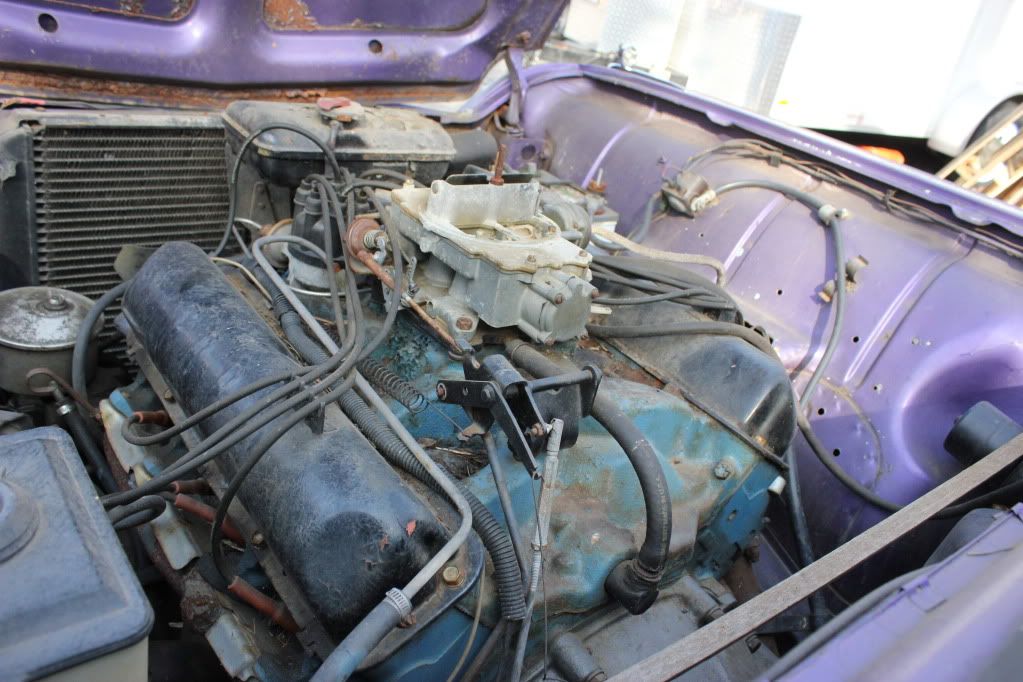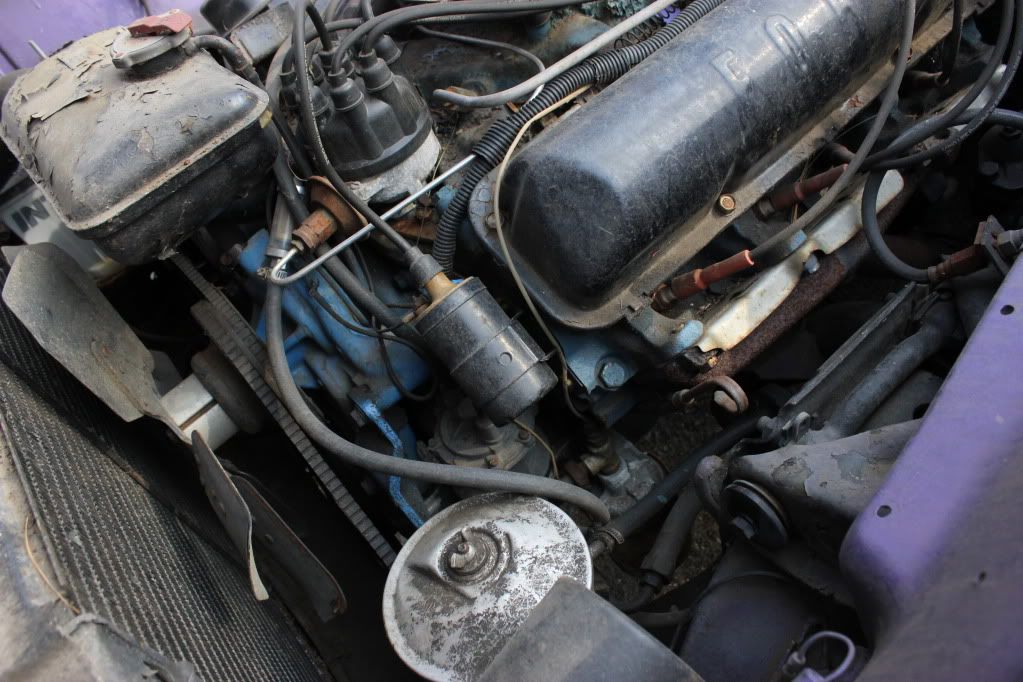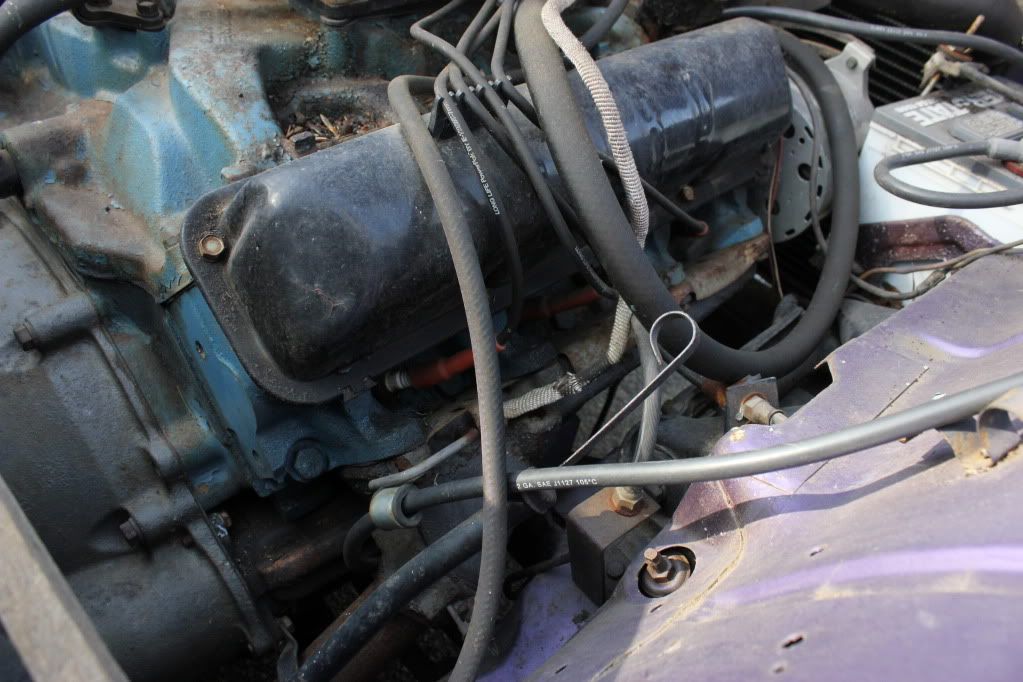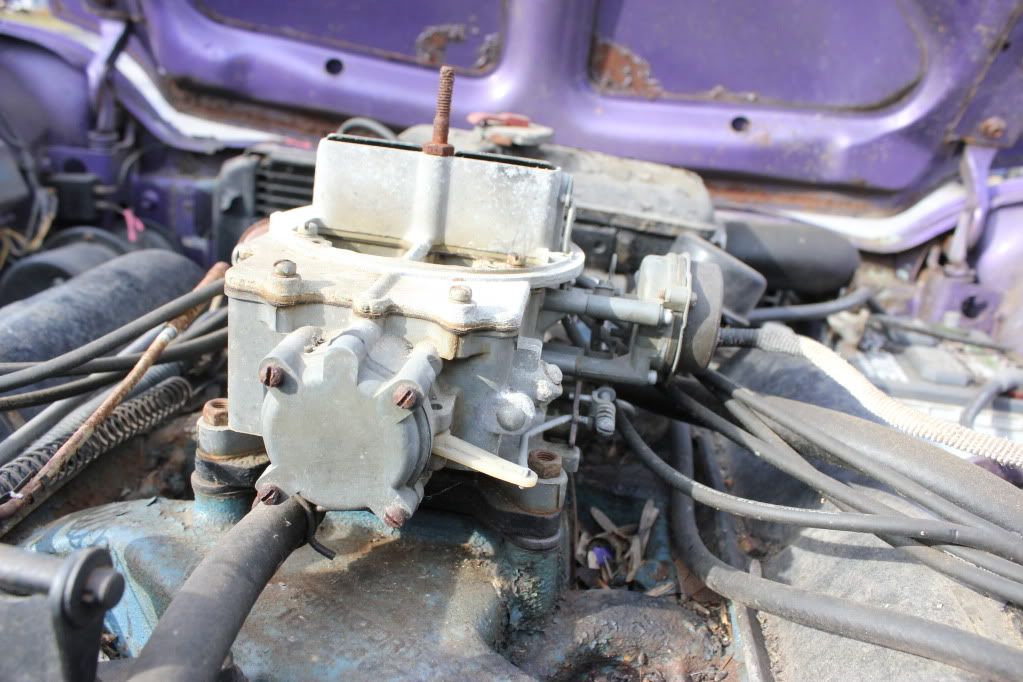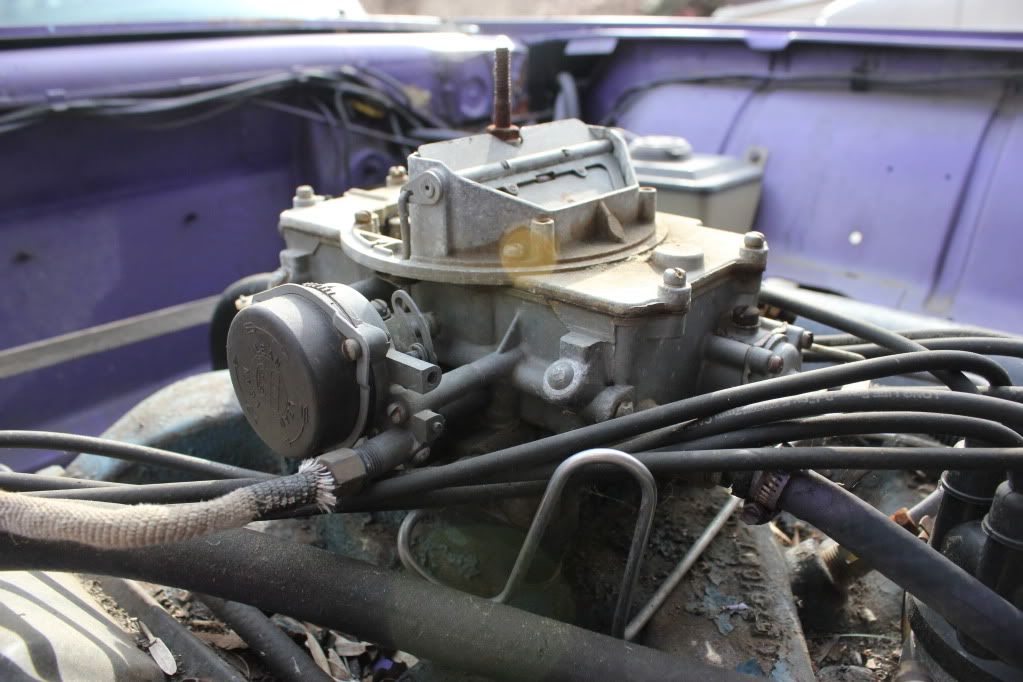 Thanks!