Convertible Top stopped erecting half-way up. This has not been an issue for a year, but there must be an electrical short in the lines somewhere.
I was able to lower the top back into the trunk (raising works as well) by running a line directly from a 12v source, in this case my battery, to the pump and top solenoids. Pictures below.
Top Stopped halfway up: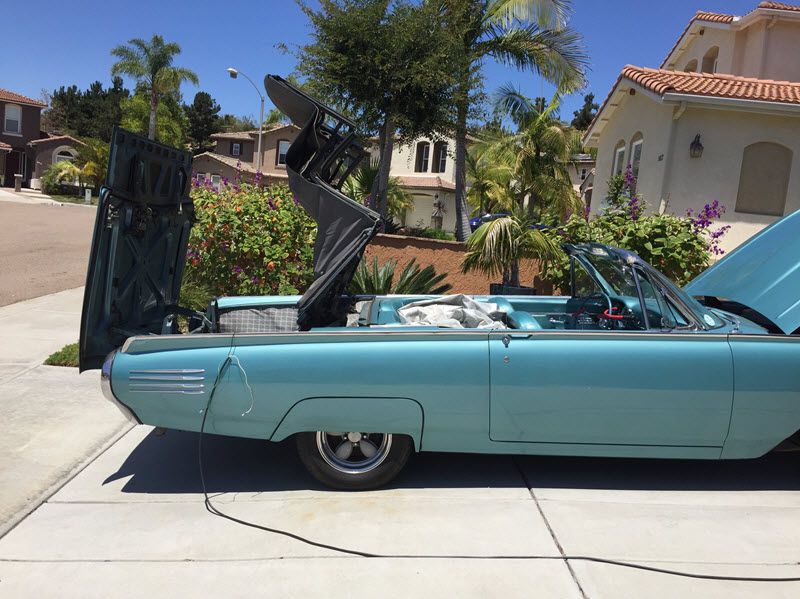 Jumpers to Top Solenoids. Listen for the click when connecting: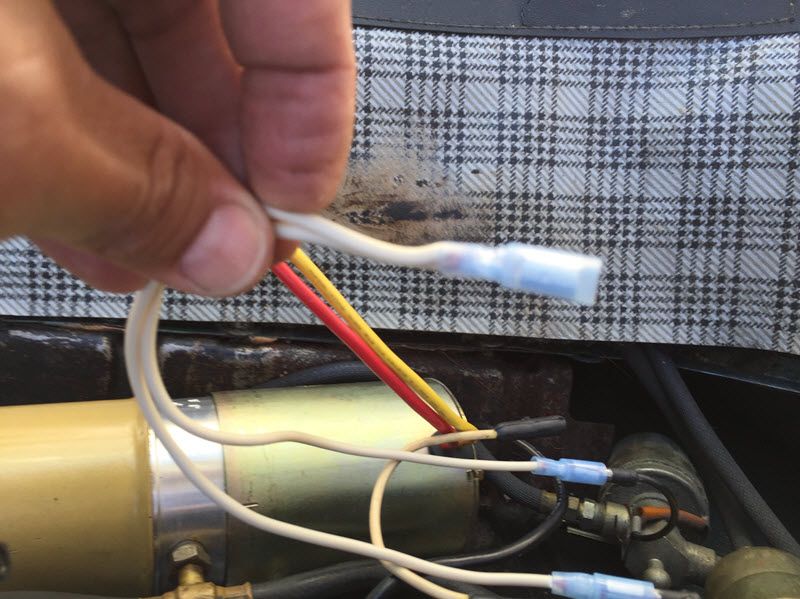 Quickly attaching to Yellow Wire to retract top: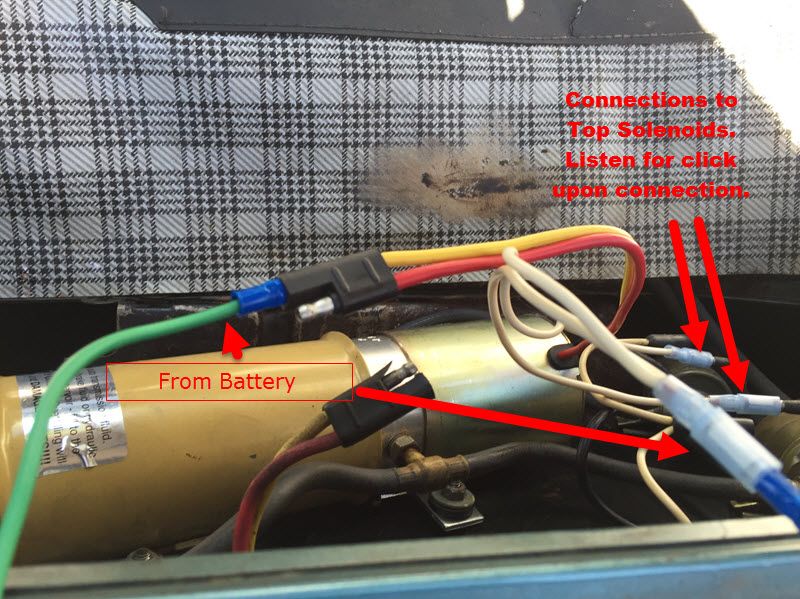 I can now pull the car into the garage and begin to diagnose where the circuit is failing using multi-meter and continuity light.