Here is the first body to be produced from the original factory molds in approx 40 years! It is raw from the mold in black gel coat with mold lines still showing. Ready to be sanded and painted.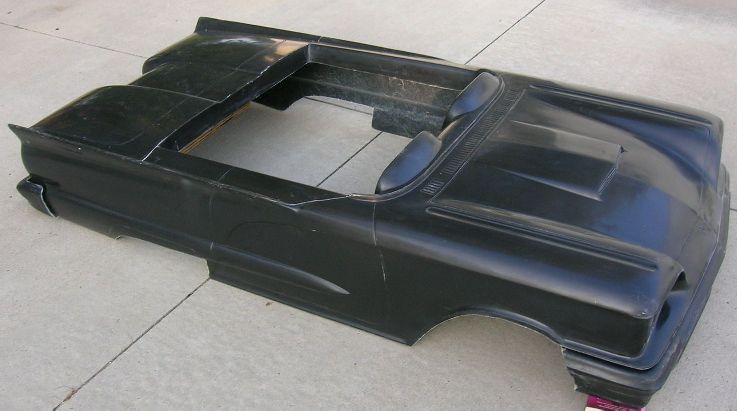 The original body mold would be 50 years old since it was produced in 1957 to make Junior cars for announcement days festivities in late 1957 for the 1958 model year cars.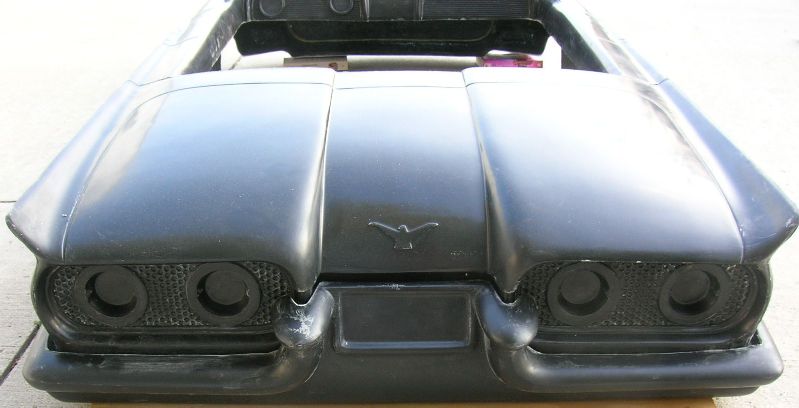 for the 1960 cars there was an overlay that covered this pattern and had three taillights. I am working on making a reproduction for that now.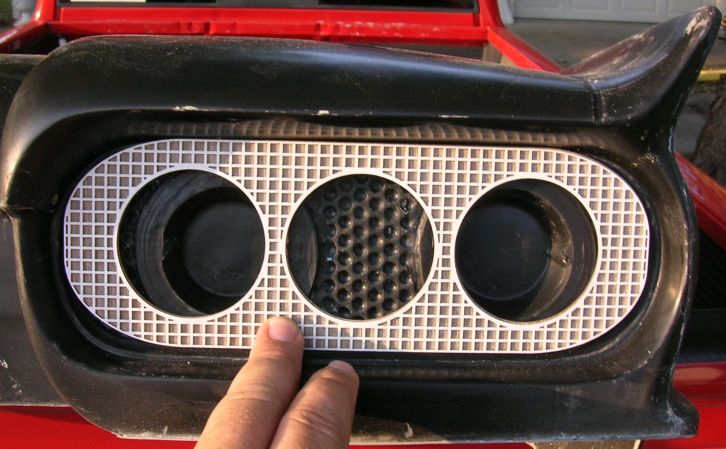 This is an early attempt that is just a little too tall. The taillights and headlights are functional!!

It is reproduced with great detail and the master mold was done by Ford motor company stylists.
Here is an original article from Ford Times magazine in 1959 that shows the clay mold buck and a completed body that was made with the mold that I now own.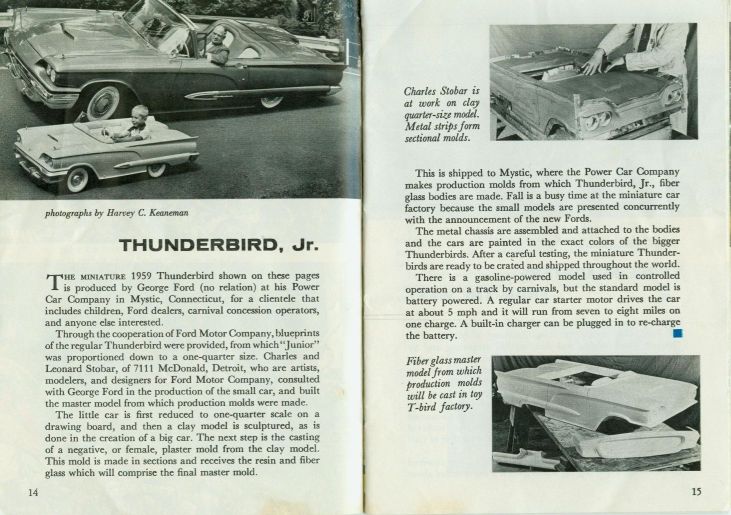 I also make the steering wheel, windshield, headlight lenses and I am working on the taillight lenses now. I do not make frames yet but if you can then you can make a miniature version of your car that most normal size adults can fit in and drive. Or you can give it to the Grandkids to get them interested in the hobby?
If you are not familiar with Thunderbird Juniors you can learn more about them on my website
http://www.jrcentral.com