Guess I never did update this thread when I finished the 1960 Thunderbird JR taillight lens and bezel project. Here it is. Or at least 2/3rds of it so you can see the detail.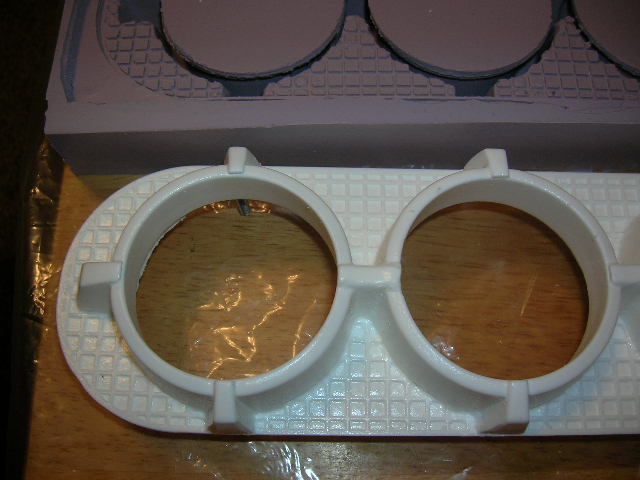 The back piece and everything is formed as one piece and there are screws cast into the assembly to allow for mounting. Once the lenses and bezel are painted the whole assembly is mounted to the body over the taillight bulbs. Yes you could even do a back up lenses. The lenses are done in clear plastic so they can be painted with translucent red paint to give that realistic red tint to the lens for the operating lights.
I also don't think I have updated the thread since frames have become available? Check the Youtube video for the frames.
http://www.youtube.com/watch?v=V-X1i8t9zY4
When I get another body order for this body I will post a video for the 58-60 body on Youtube also.