Eventually I'd like to change the wheels and tires on my bird. I really like how Ray's dog dish setup look on YellowRose. I'd like my wheels to be red with a set of Coker thick white walled tires.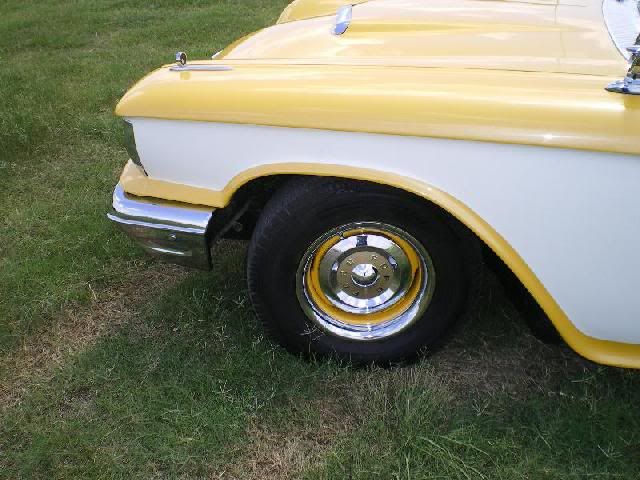 Below are the wheels that came in the trunk of my '60. They are the same size and look very similar, but they appear to be from two different sets and I'm not sure if the subtle differences in appearance will matter with what I want to accomplish.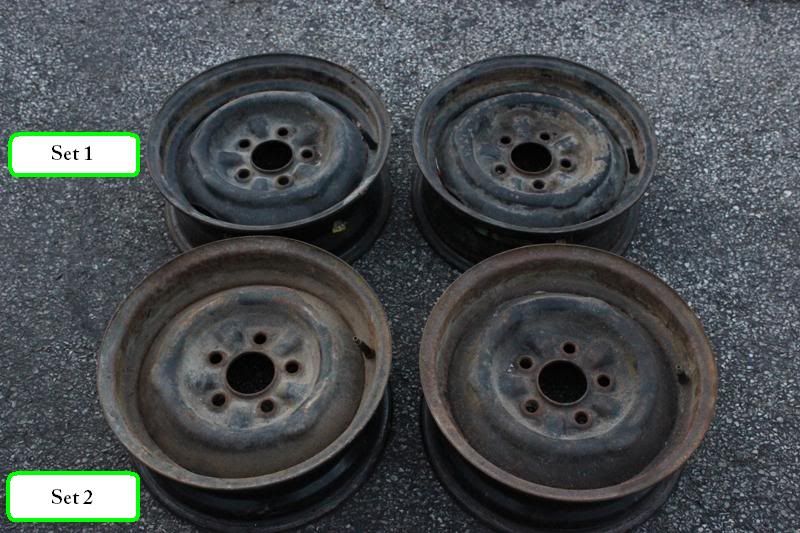 Here's a shot from the side.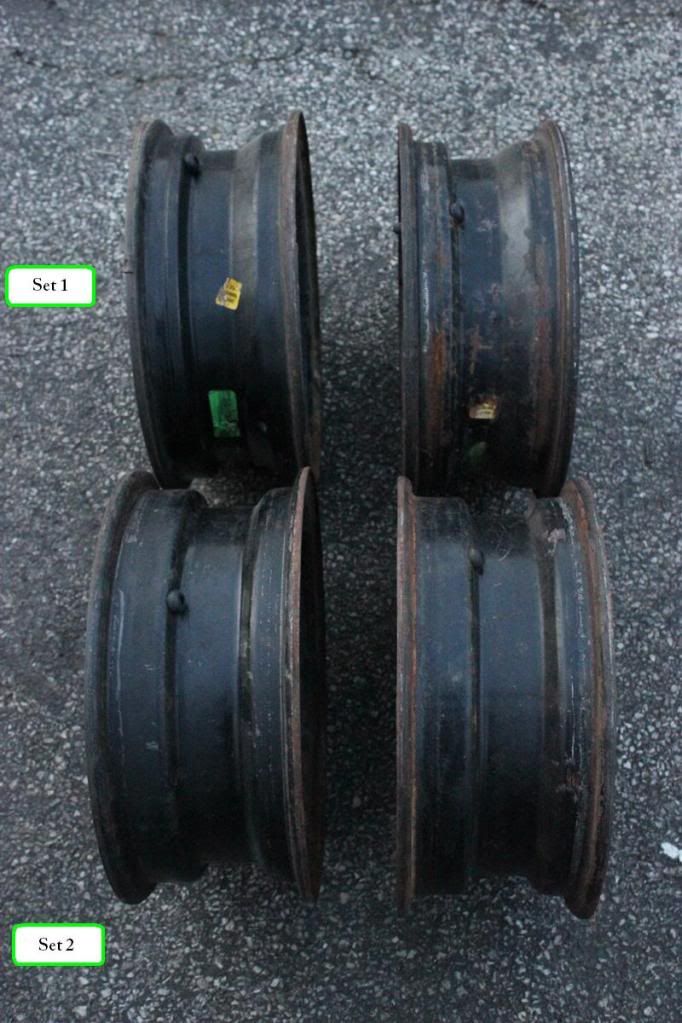 All four wheels have three "nubs" which I assume are to mount the dog dish hub caps.



Am I OK here or do I need to source a different set of steel wheels?