'59 Grand National Thunderbirds - William Wonder - 1959 Squarebirds

a bird of prey that is all but extinct!!

by William Wonder, '61-'63 Technical Editor


The Technical Articles contained herein are from Vintage Thunderbird Club International Scoop magazines of the 1990's. They are used with the permission of the VTCI leadership and the permission of William Wonder himself. For years, William Wonder was the VTCI Technical Editor for the 1961-1963 Bulletbirds and still maintains an extensive database regarding them. He is also the author of the Thunderbird Restoration Guide, 1958-1966 (Motorbooks Workshop)(Sep 13, 1997). If you are restoring a Tbird of those years, you should have this book. Here are more great articles from the members of the Vintage Thunderbird Club International, Inc.

The following is the story of the eight 1959 Squarebirds that Ford provided Holman-Moody with. This is the story of the "Thunder-Chick" driven by "Cotton" Owens and others. "Cotton" has recently passed away.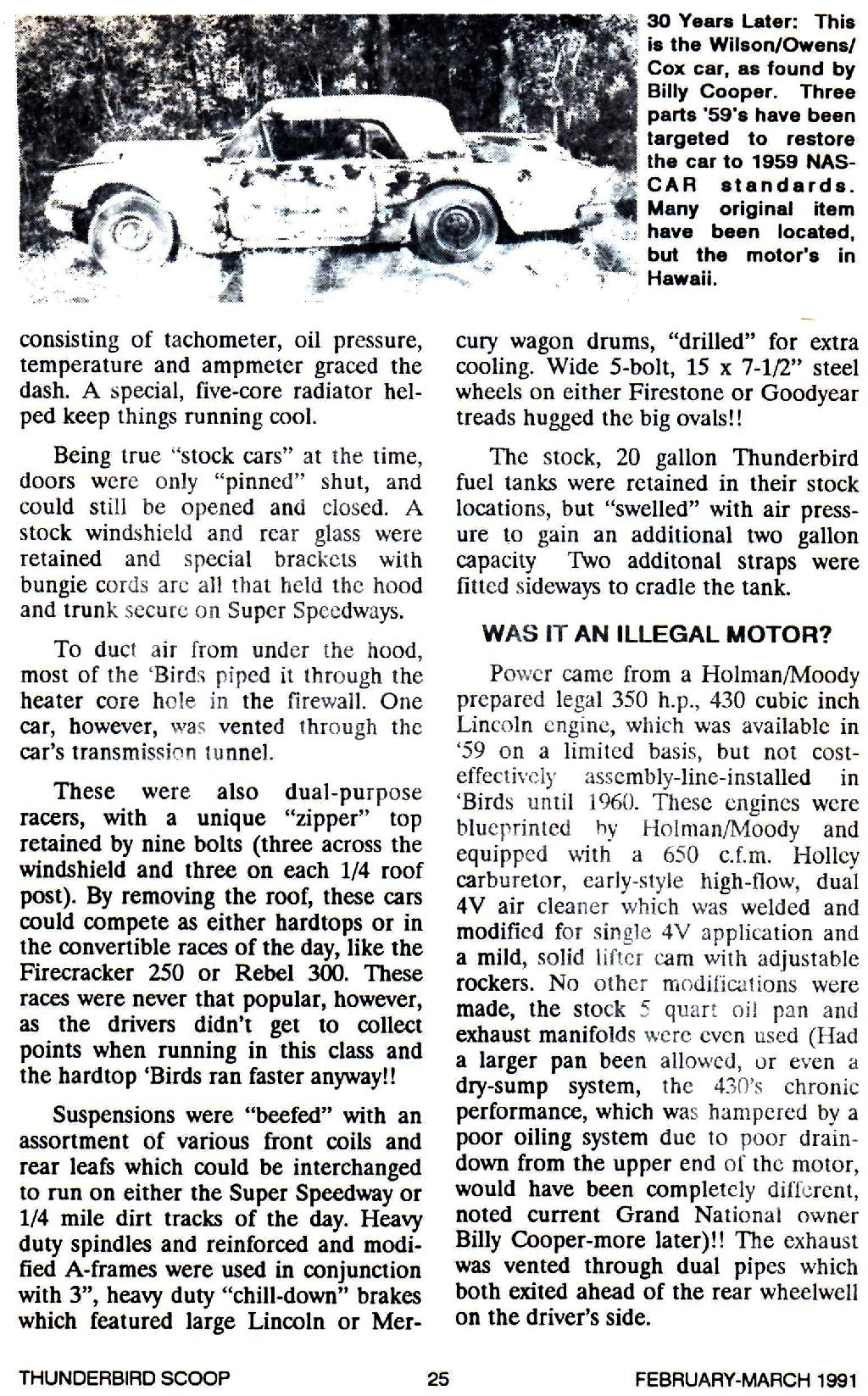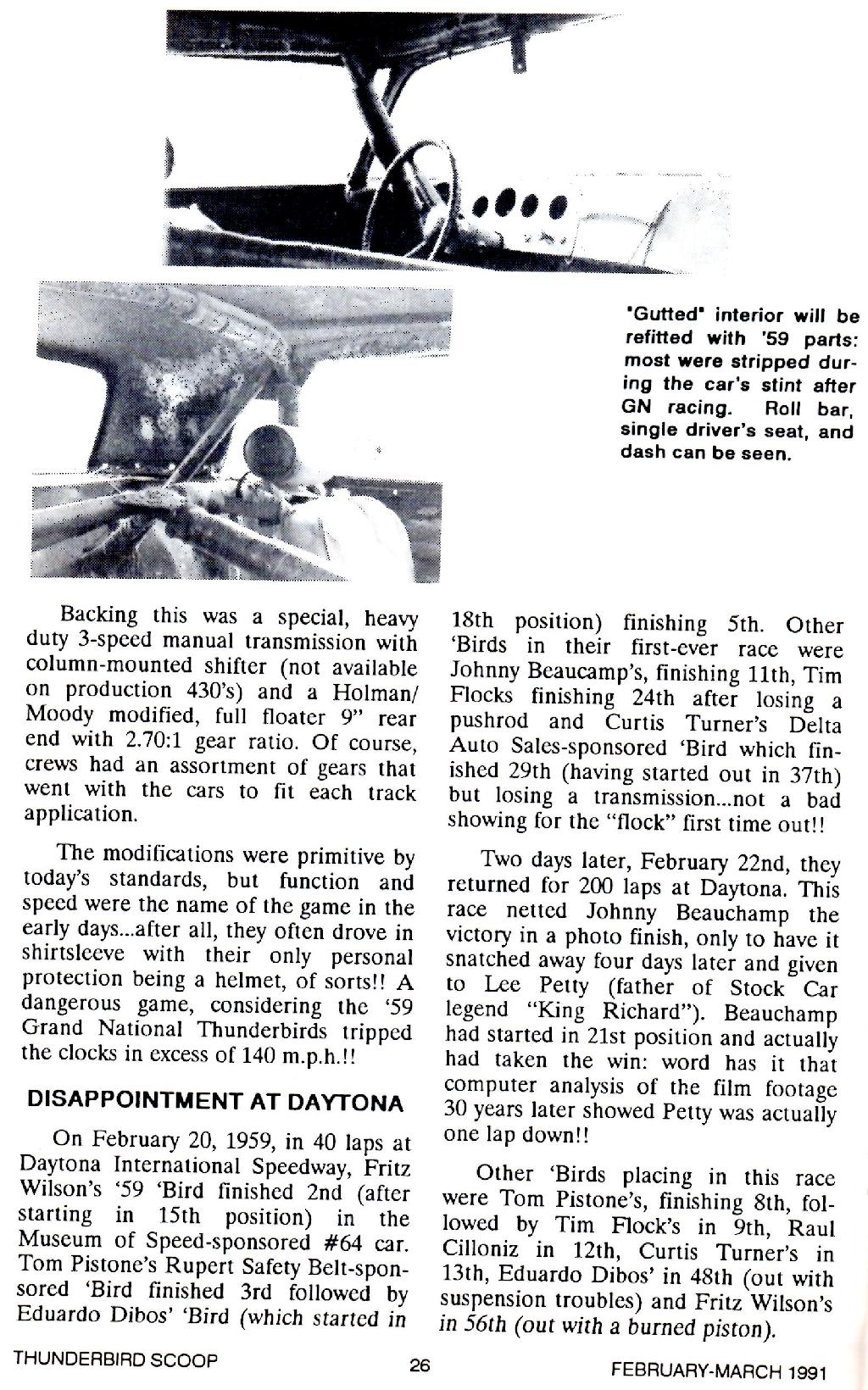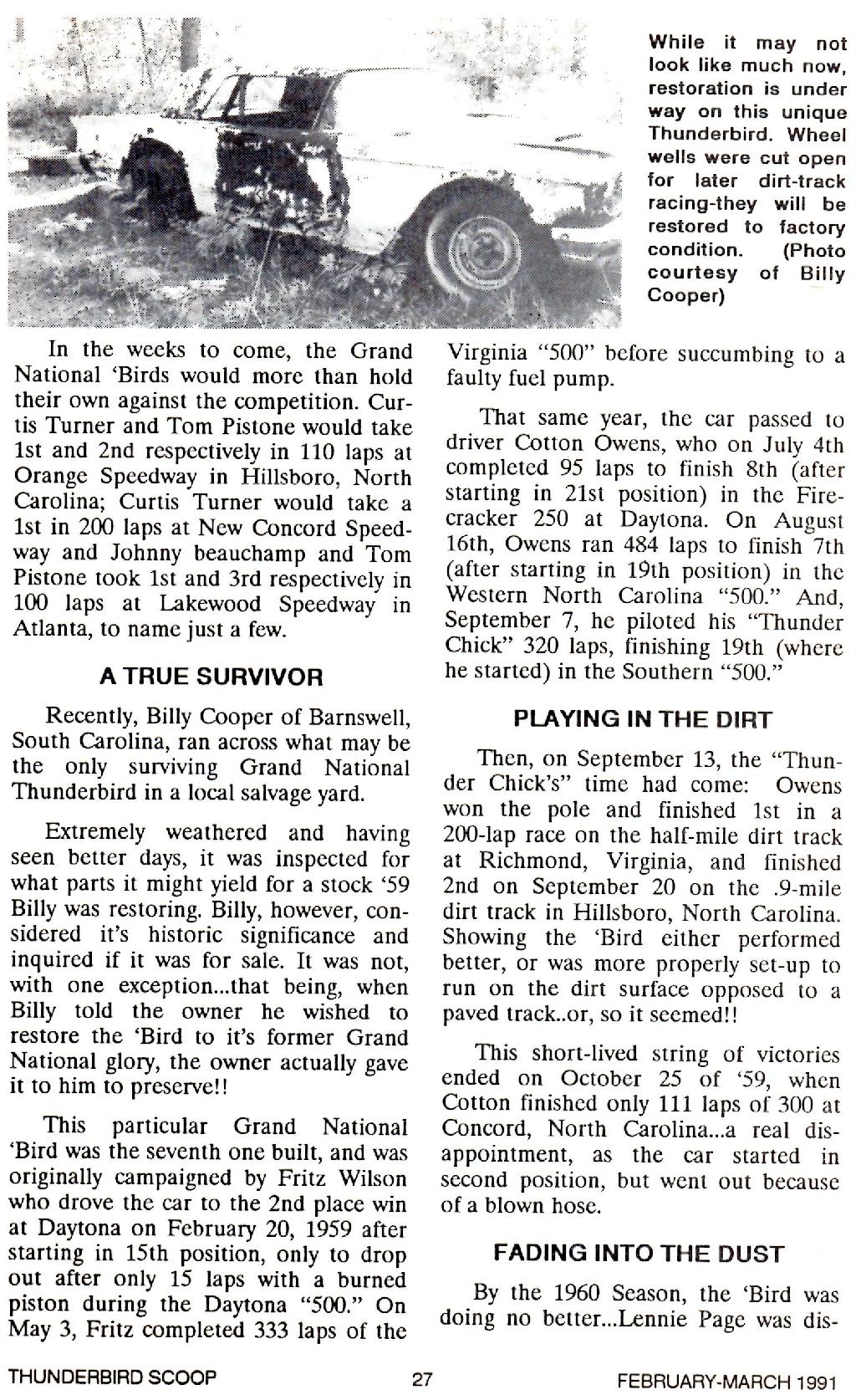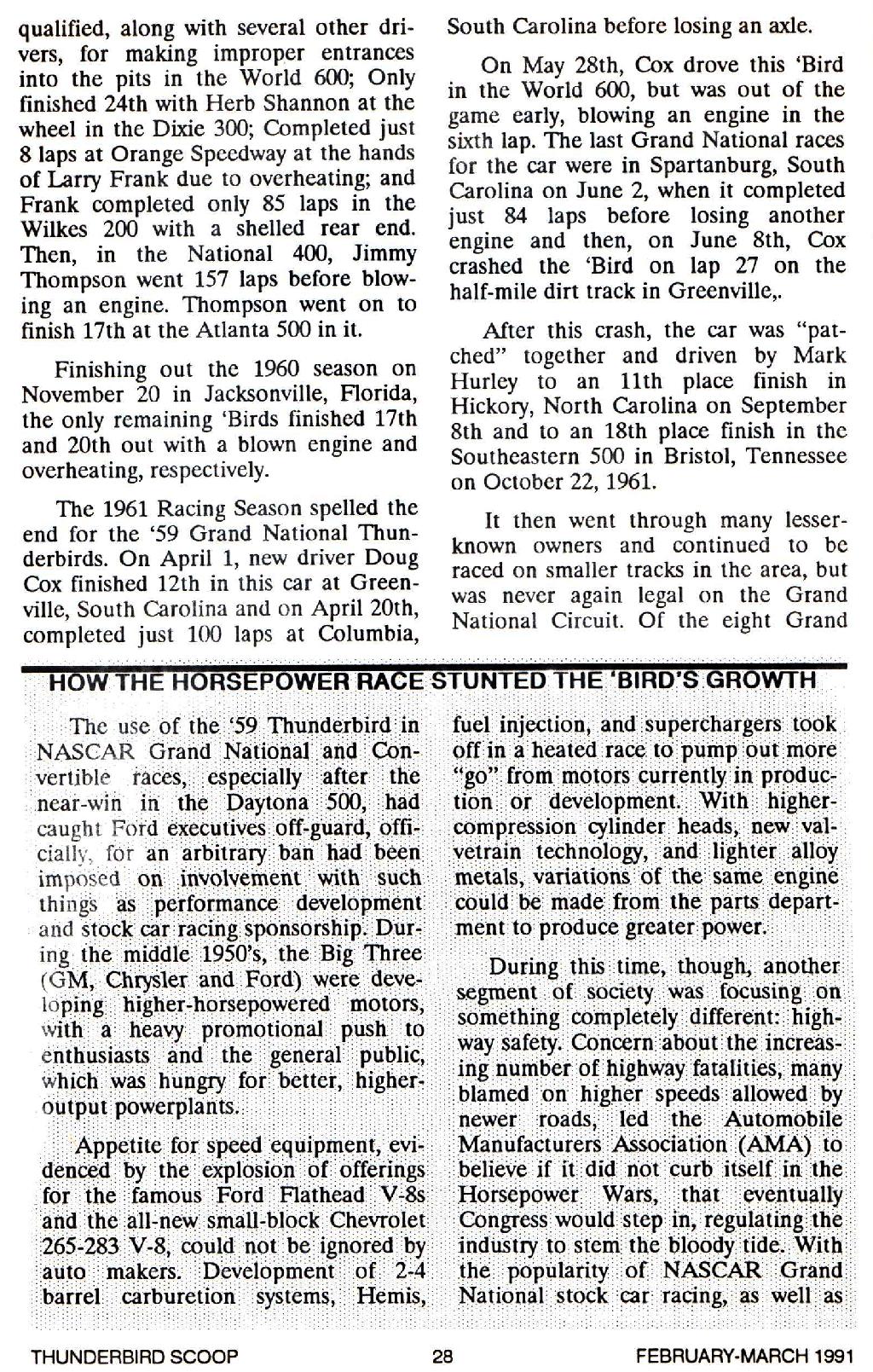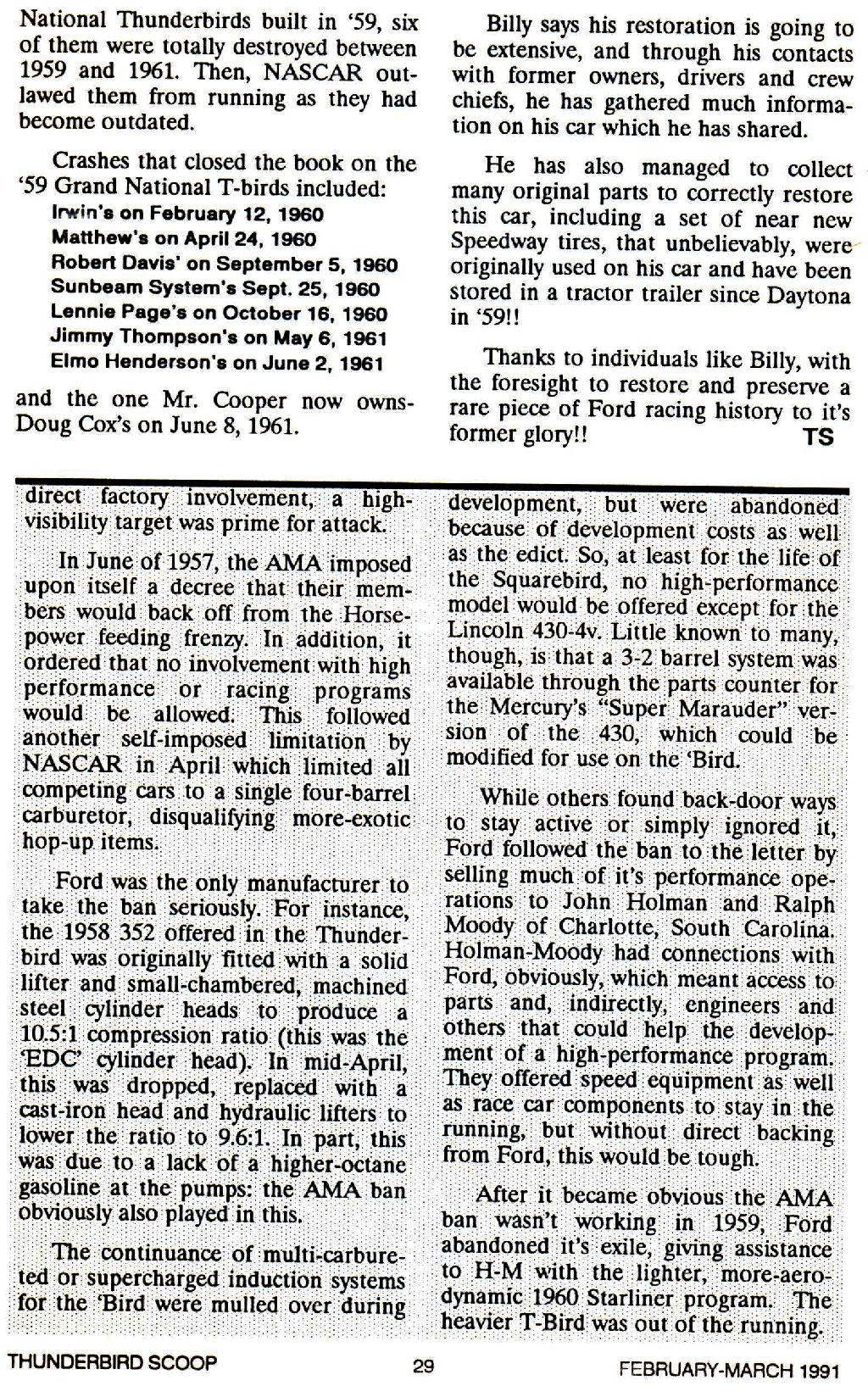 Created 13 March, 2014

Last Edited: 13 March, 2014

Return To Technical Resource Library

Return to Squarebirds Home